7-day itinerary by car visiting Bulgaria
this is the map
With this map we show you where you can make one-day itineraries over 7 days. Of course by car, as many of the attractions to discover are located several kilometers from Varna (Bulgaria).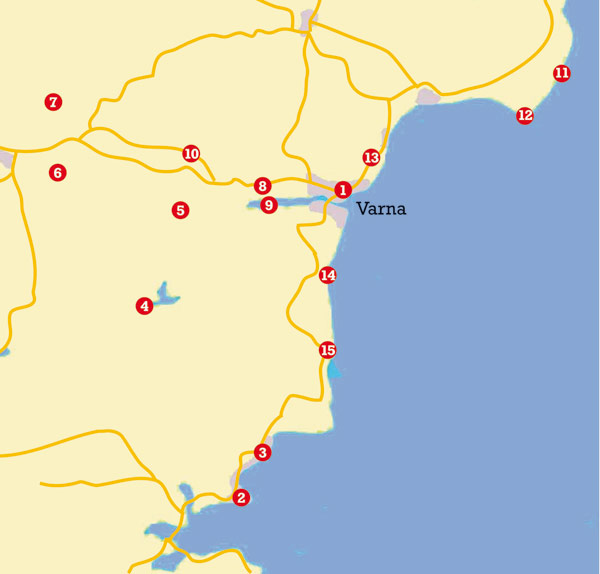 These are the places of interest to visit:
1) City of Varna
2) An old town
3) Sunny Beach
4) Natural rock formations
5) Fortress Ovech
6) An ancient sculpture
7) Medieval city of Pliska
8) Mysterious place
9) Glass factory
10) Historical Park
11) Yaylata Reserve
12) Medieval fortifications
13) Aladzha Monastery
14) Kamchiya Lagoon
15) Ancient Byala fortress
FIND HERE other activities around Varna
Recommendations
Now that we know where Varna is located here are some useful tips and recommendations.
Varna's airport is a modern and well-equipped facility. There are various car rental companies, bar and restaurant. Credit cards are not used everywhere, so it is warmly recommended to change currency already at the airport. Bulgaria's current currency is the "lev". Everywhere in the country, food, drinks and accommodation are cheap.
Typical Bulgarian dishes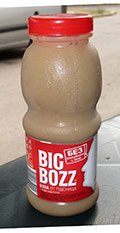 Among the typical Bulgarian dishes, the "shopska" salad is prepared with tomatoes, cucumbers, green peppers, onions and typical cheese. The vegetables are cut into strips and seasoned with sunflower oil and vinegar.
The "boza" is a malt and millet drink. It has a low alcohol content, diluted and slightly acidic.
Their wines are also excellent.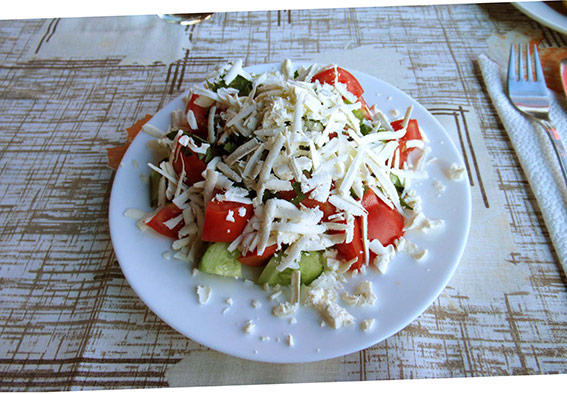 Itineraries from Varna:
Bulgaria itinerary 7 days

For a weekend full of beach, fun, or cultural visits in Varna, BOOK HERE. If you wish to stay for a longer period, BOOK HERE.