Pyramids of Sona and the city of Sibiu
From Brașov to Sibiu stopping at Șona
160 km / 2h 46'
Șona Pyramids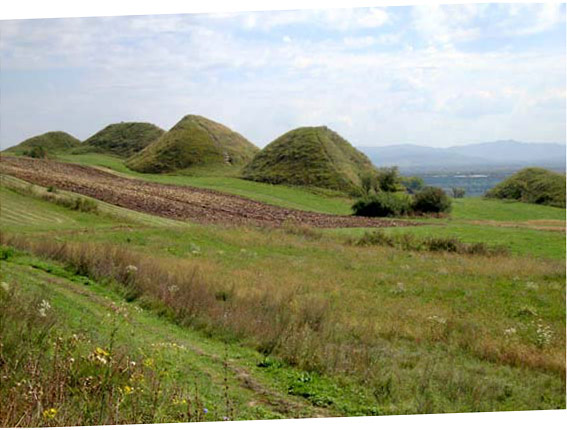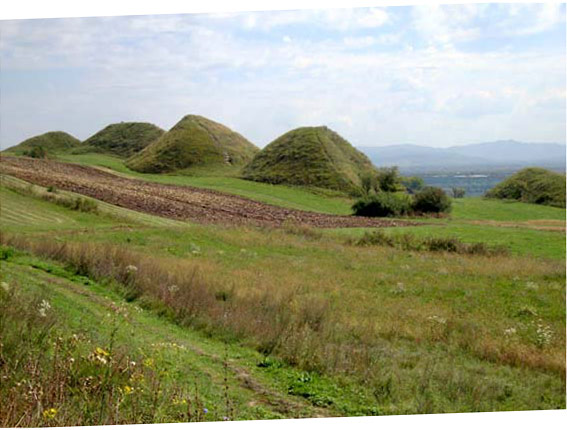 Movilele de la Șona
We leave Brasov heading to Sibiu. On our way, we stop to visit these mysterious mounds.
Sona Pyramids can be reached only either by four-wheel-drive or on foot (2kms from the nearest village).
Arranged in two rows of four and reaching up to a maximum of 30 metres, they dominate the village below.
Their origin remains wrapped in mystery, although ceramic remains, dating back to the Late Bronze Age, were found on site.
Legend has it that a giant, shaking his muddy boots, created these mounds.
Sibiu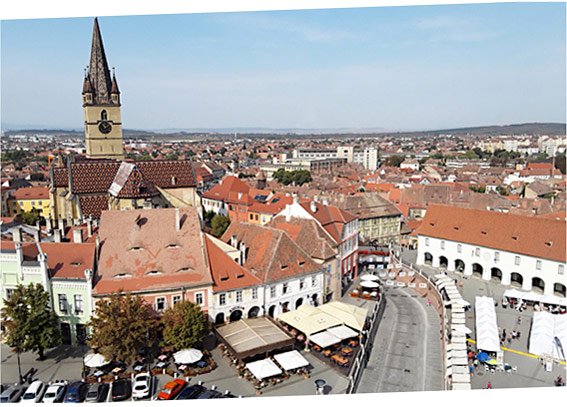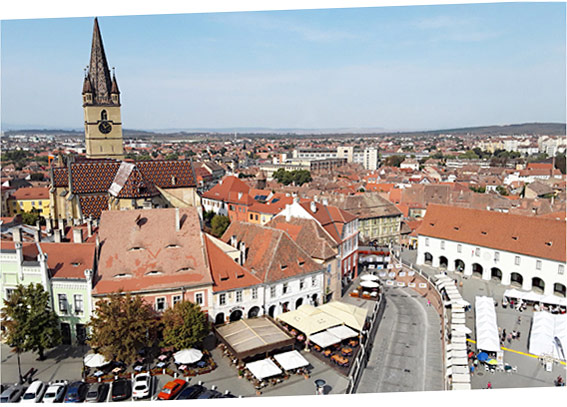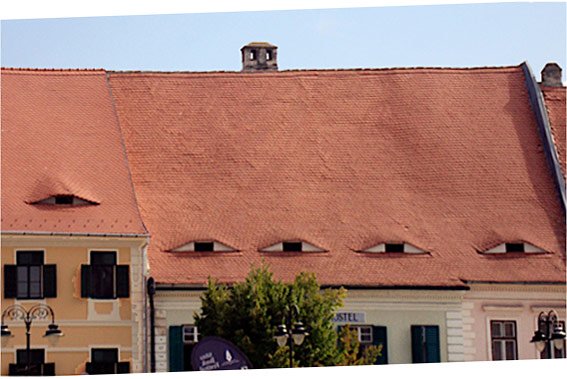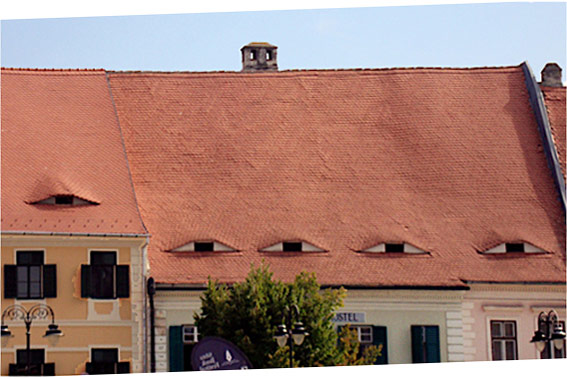 Transylvania never ceases to surprise.
Sibiu historic center is a large walled town of its own, a crossroads of people and cultures.
If you look up, you can admire wide eyes on the roofs, which seem to be scanning all around.
There are three squares hosting markets and all sorts of events. You can't miss a visit to the Clock Tower both to enjoy the most beautiful view of the surrounding countryside and to take highly panoramic photos.
Walking down towards the lower town, you come across a wrought-iron overpass, called "The Bridge of Lies", since – they say – dishonest merchants were thrown down from there in the past.
Not far from the town centre a large fruit and vegetables market welcomes you with its beautiful colours.
Sibiu has got a busy passenger airport.
---
Discover the whole trip:
Other itineraries in Europe: