Itinerary in Transylvania to do in autonomy
We suggest here an itinerary to be done with a rental car, with the best places to stay in Transylvania. GO TO OUR PROPOSAL
Dacian Kingdom and Corvinilor Castle in Hunedoara
From Sibiu to Hunedoara stopping at Sarmizegetusa Regia, Saint Nicholas' Church at Densuș and Corvinilor Castle (Transylvania).
185 kms/ 2hrs 50mins.
We leave Sobiu early in the morning heading to
Sarmizegetusa Regia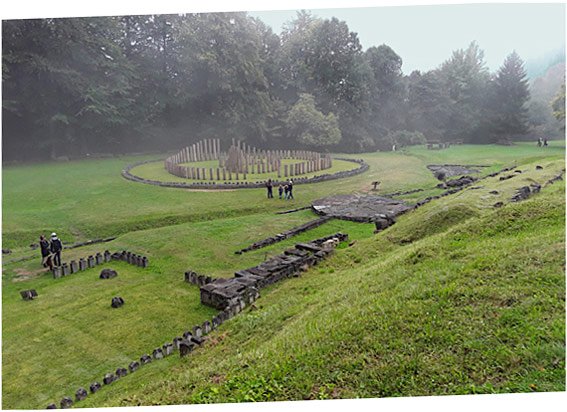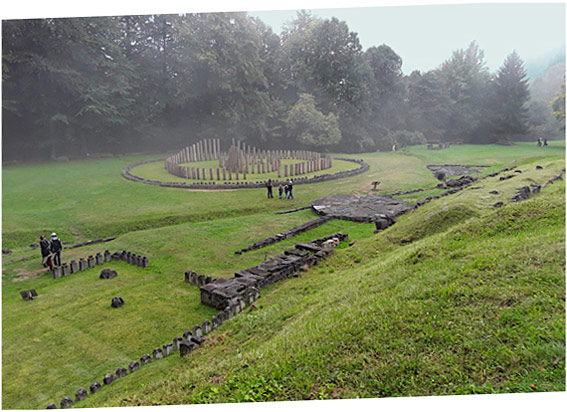 Once the capital of the Dacian Kingdom, the town was erected on top of a 1200-metre-high mountain, and entirely walled by huge stone blocks.
The site can be reached by a rather difficult long and winding road. After parking, follow a path in the wood for a short stretch.
You'll reach a large clearing surrounded by vegetation where you can admire the remains of megalithic artifacts, whose origin and purpose still lack a well-grounded explanation.
It's a mysterious place for its structure and layout, which will leave you astonished.
SEE HERE many other activities in Transylvania
Saint Nicholas' Church (at Densuș)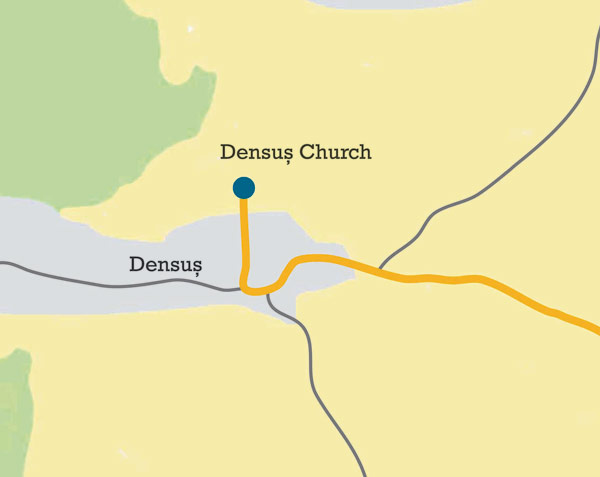 If you are in the area, the little church of Saint Nicholas is a must.
You can spot the bell tower from afar, since the church is right on top of a hillock.
It can boast to be the oldest Church in both entire southeastern Europe. Religious cerimonies are still held there three times a week.
The structure incorporates lots of architectural elements retrieved from other archeological sites, such as headstones and tombstones, columns, capitals and marble lions.
That's why Saint Nicholas', one of a kind, is amazing for its beauty.
Corvinlor Castle (in Hunedoara)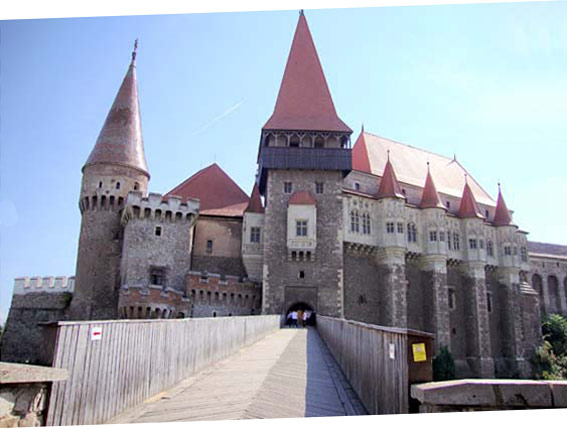 An imposing drawbridge leads inside this huge castle in Hunedoara.
A number of rooms open onto the vast inner court of this massive construction, which has a fascination of its own, since each single room recounts a 4-century-long story.
The site is really worth a visit.
DISCOVER THE WHOLE TRIP:
Visit Transylvania + PDF
Our suggestions
Hoia Baciu Forest
The Bear Lake
Mythical village
Racoș Volcano
Legend of the giants
The Dacian Kingdom
Natural reserve

Do you only have a few days to spend in Transylvania? Ask us for advice, we're happy to help as we have already visited the region.