Sighișoara: birthplace of Count Dracula
From Sovata to Rupea stopping at the citadel of Sighișoara and Viscri
124 kms/ 2hrs.
We leave Sovata behind and we reach
Sighișoara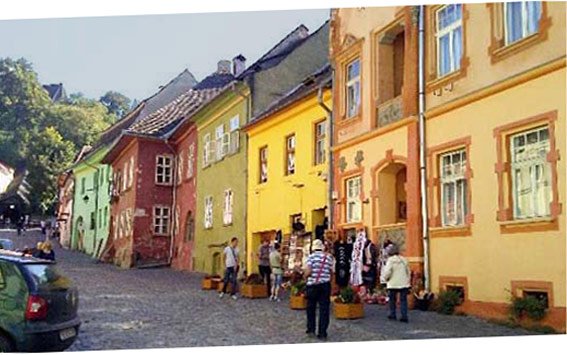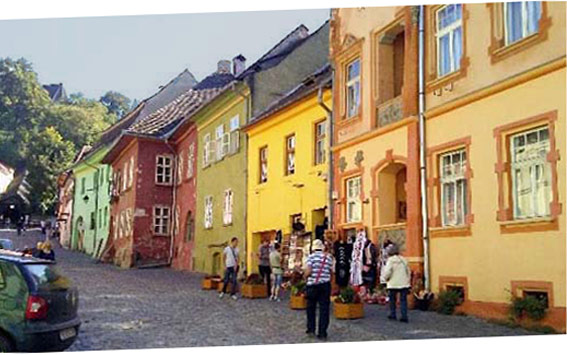 This ancient stronghold, which can boast a perfectly preserved historic centre with its characteristic architecture, has been listed among the World Heritage Sites.
No doubt, Sighișoara is one of the very few walled cities still inhabited.
Some buildings in the town centre are of particular interest since they are one with the craftsmen's houses, their workshops and their original tools.
The 64-metre-tall Clock Tower, the "Church on the Hill" with its frescoes and the Weapons Museum are among the other attractions.
SEE HERE all the activities around Sighișoara
Now a restaurant, Count Dracula's birthplace is recognisable by a plaque at the entrance. As a matter of fact, Count Dracula is the name Count Vlad III of Wallachia (the Impaler) has always gone by since his father nicknamed him "Dracul" (the drake). The Irish novelist Bram Stoker drew inspiration from this legendary figure for lots of his gothic novels.
SEE HERE many other activities in Transylvania
Viscri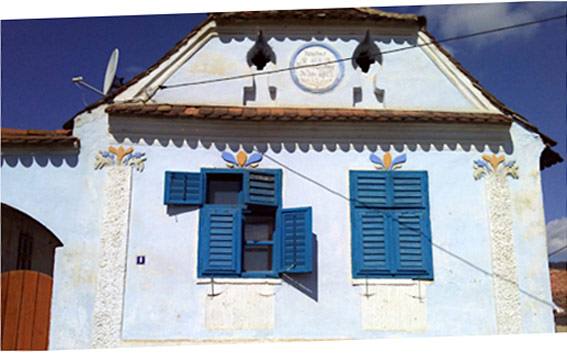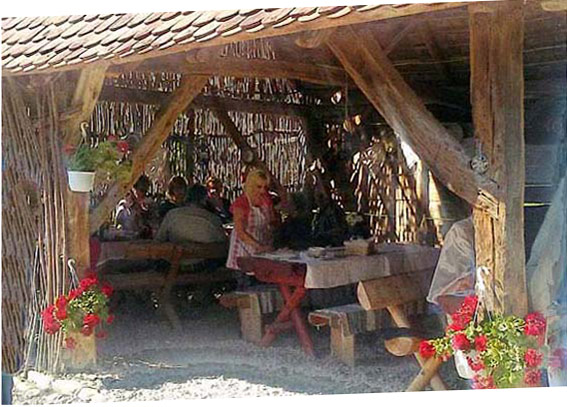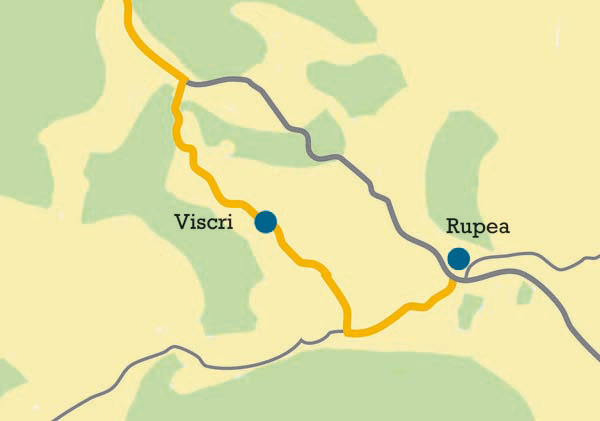 To the discovery of this mythical village not far from Brasov (Romania).
Viscri is a place where, beyond any doubt, time has been standing still. Peasants move along dirt roads on horse-drawn carts, geese and cows roam freely here and there.
Under a couple of pergolas the ladies who own the place will serve you a delicious "ciorbă", the typical soup with meat balls and vegetables.
Before leaving this unusual, fascinating place, head to the village oven, where you can savour tasty, crunchy loaves of bread.
Let's drive on towards Rupea.
DISCOVER THE WHOLE TRIP:
Visit Transylvania + PDF
Our suggestions
Hoia Baciu Forest
The Bear Lake
Mythical village
Racoș Volcano
Legend of the giants
The Dacian Kingdom
Natural reserve

Do you only have a few days to spend in Transylvania? Ask us for advice, we're happy to help as we have already visited the region.