The thermal waters of Sovata
From Cluj-Napoca to Sovata stopping at Reghin.
147 kms/ 2hrs 40 mins.
Driving towards Reghin you will be bewitched by the wonderful countryside stretching for 100 kms.
Vast fields of sunflowers and corn extend as far as the eye can see. Shepherds lead their flocks, chased by sheepdogs, up and down surprisingly multicoloured hills.
Reghin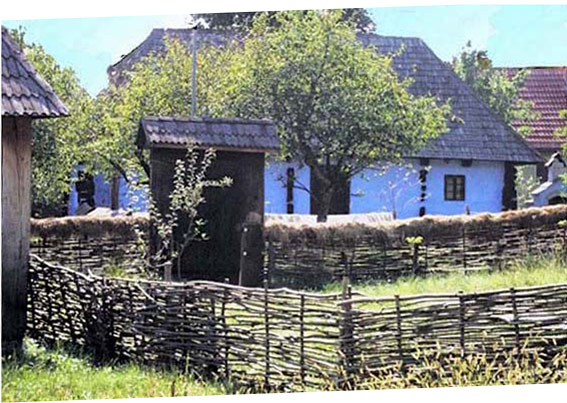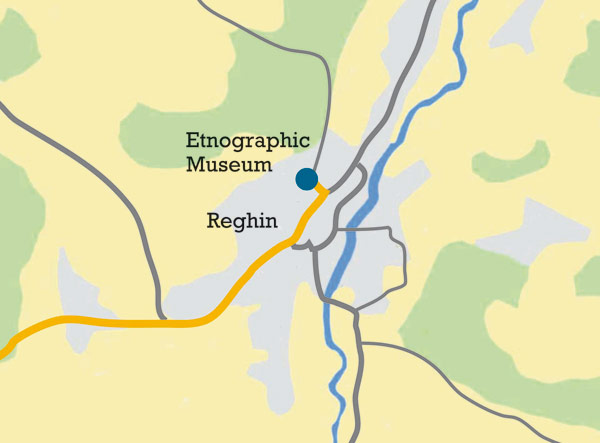 In this colourful small town, the Ethnographic Museum shows people's customs and daily life in the past, displaying their typical costumes for every occasion and their fishing and hunting equipments.
The outdoor exhibition hosts some original dwellings, together with some others that have undergone refurbishment.
A mill and a wine press tell us of people's toils in the past.
SEE HERE many other activities in Transylvania
Sovata Bai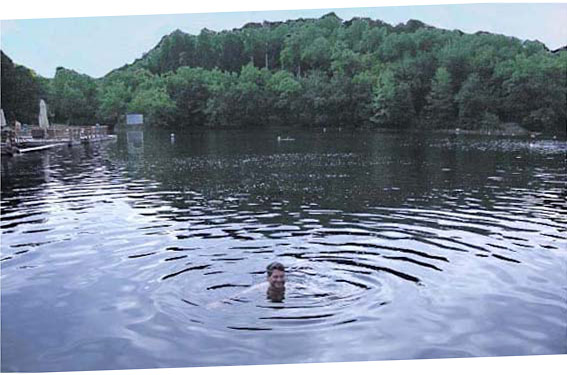 Along the road flanked by endless rows of walnut trees, you'll pass by small villages and go through thick woodlands inhabited by wild boars and brown bears.
Once you get in Sovata, you'll find "Lacul Ursu" (Bear's Lake), which goes by this name because it resembles a bear's hide.
The lake is 18 metres deep, it has a surface of 40,000m2 and an incredile average salinity of 250 grams per litre.
The water is nice and warm and, of course, you can float – no need to swim. Tourists from all over bathe in these thermal waters, which are ideal to treat rheumatic and cardiovascular problems.
A thick vegetation with well marked paths surrounds the lake.
On the spot, you can find, cafés, restaurants a number of shops and hotels.
DISCOVER THE WHOLE TRIP:
Visit Transylvania + PDF
Our suggestions
Hoia Baciu Forest
The Bear Lake
Mythical village
Racoș Volcano
Legend of the giants
The Dacian Kingdom
Natural reserve

Do you only have a few days to spend in Transylvania? Ask us for advice, we're happy to help as we have already visited the region.