For this holiday in Kefalonia let's discover the beach of Myrtos
A day full of emotions, the beautiful village of Fiskardo, the tumbledown Christian basilica, the picturesque village of Assos and the beaches of Emplisi, Kimilia and Myrtos.
The village of Fiskardo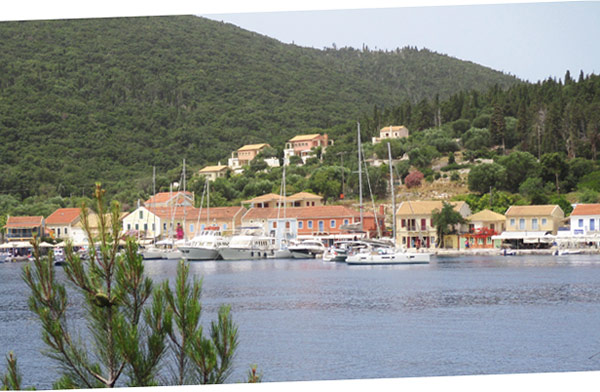 1 – Fiskardo is a small fishing village that miraculously escaped the earthquake of 1953, retaining its Venetian style features.
Nearby is the lighthouse also in Venetian style and the remains of the Christian basilica. Chirping cicadas serenade us from all sides. Look for them on tree trunks and old stumps.
Savor a tasty lunch in one of the village taverns or restaurants before continuing your drive.
Paralia Emplisi beach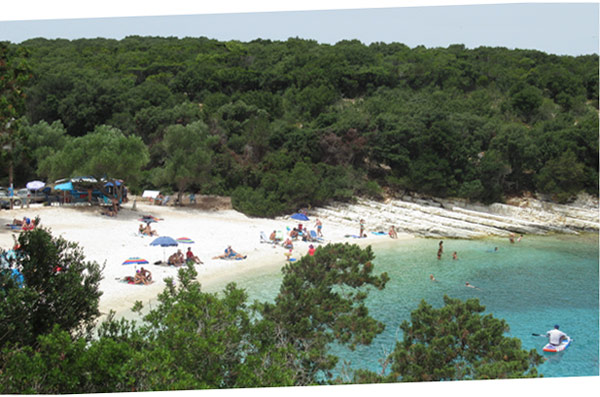 2 – Have fun at this little beach with its awesome turquoise water and luxuriant vegetation ! Accessible by car, there's also a shop for drinks and sandwiches.
DISCOVER HERE all the activities of this fantastic island
Kimilia beach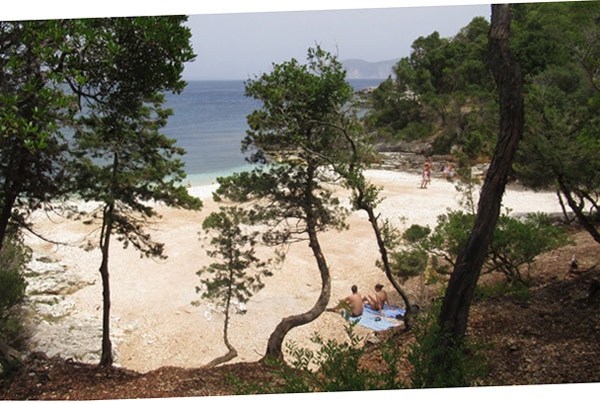 3 – You can walk to this beach through the holm oak forest in about 10' from the parking lot.
Its tranquility and crystal-clear water will regenerate you ! Another 50 m and you'll discover a tiny cove even more peaceful, with a pebble beach.
Enchanting Assos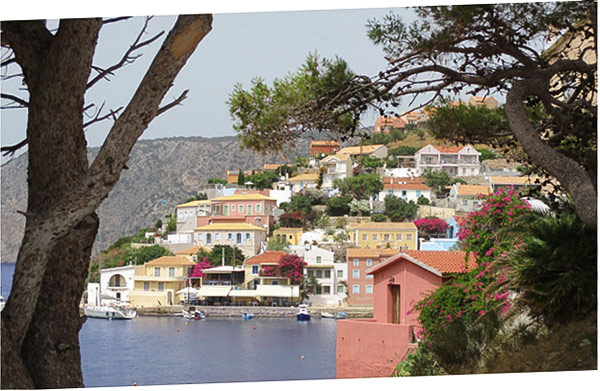 4 – Assos is undoubtedly the most picturesque place on the island, located on a winding road.
The mainstay of this small village on the coast has always been fishing. Only in recent years has it begun to enjoy the arrival of tourism and has become a holiday spot.
A fortress overlooks the village, which formerly served as a defense against pirate attacks.
Today some ruins of the castle remain and from up there you can enjoy a breathtaking view.
The beautiful beach of Myrtos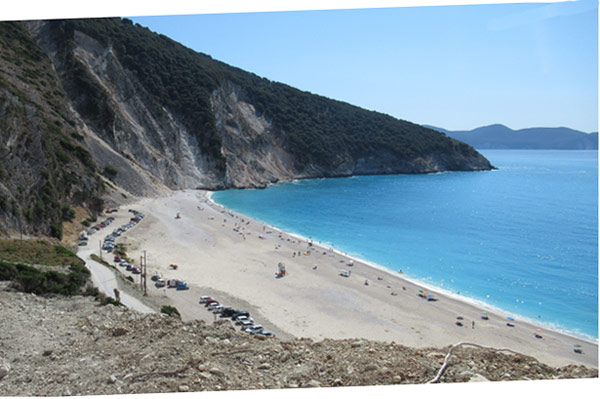 5 – Myrtos is one of the most beautiful beaches of Kefalonia (Greece). It's even said to be the queen of the Ionian islands!
Here there is room for everyone, big parking lot and plenty of space on the beach. The turquoise waters invite you to dive in and forget your worries.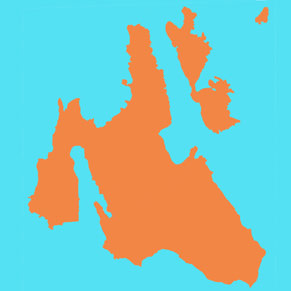 Cefalonia EN
Book your hotel in Kefalonia
For your holidays in Kefalonia we recommend you stay in Sami. Place located in a central position, ideal for touring the island and enjoying your vacation.
Sami is close to Antisamos beach, and in the evening a long row of beachfront trattorias await you.
Very convenient to reach Ithaca. (We visited Ithaca by renting a scooter already from Sami for a day, finding this perfect solution).
Contact us for more information.

ITINERARIES IN KEFALONIA:
The Island + PDF
Interesting places
Myrtos Beach
Around Sami
Homeland of Ulysses
Capital of the island
South of the island
A walk on foot
Follow the itinerary