At Sami in Kefalonia, Antisamos beach is one of the most beautiful
Let's find out what to see around Sami. Water sports in Antisamos, Karavomilos lake, Melissani cave and Agia Effimia.
Antisamos Beach with Water Sports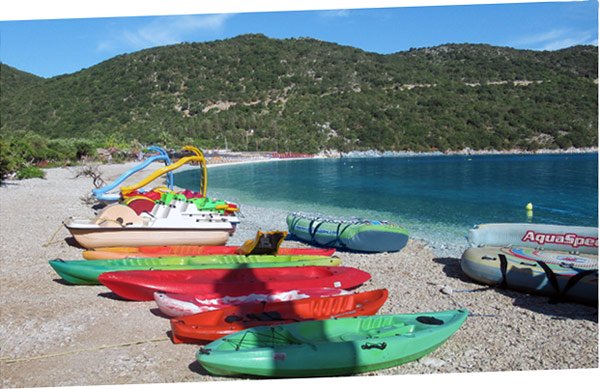 1 – The beach of Antisamos is equipped with umbrellas and bars and offers all kinds of water sports.
Surrounded by lush vegetation, it's an inviting place to relax and play, offering tourists all the amenities. Crowded in summer, but with room for everyone.
Melissani cave and its underground lake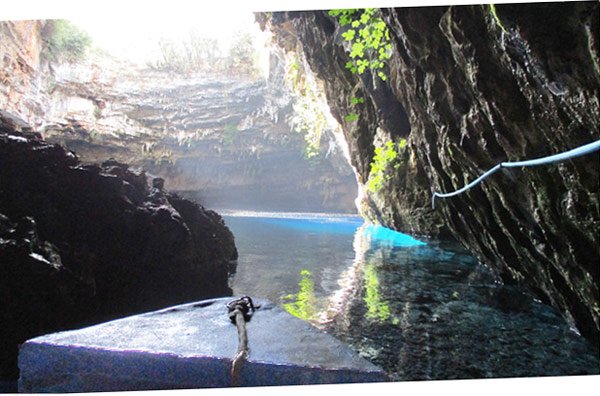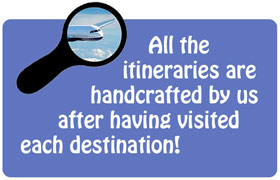 2 – The cave was identified in 1951, but the 1953 earthquake caused the vault to collapse and it is now open to the sky.
Inside this cave there's a half salt water, half fresh water lake, where an underground spring mixes with the sea.
The sun's rays entering the cave create spectacular reflections from deep blue to turquoise to emerald green.
You can explore this dreamy place in small boats, where friendly rowers lead the way.
DISCOVER HERE all the activities of this fantastic island
Lake Karavomilos
3 – This lake is part of strange geological phenomena observed in Kefalonia (Greece).
Researchers have found that the waters on the other side of the island end up here after flowing under Kefalonia for some kilometers.
After visiting Melissani Cave, bring your children here, where they will love seeing the geese, ducks and fish that live in this lake.
The seaside resort of Agia Effimia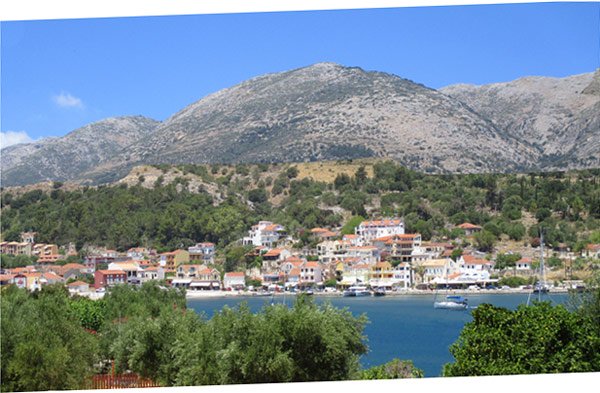 4 – Agia Effimia, located on the east coast of Kefalonia Island, is a seaside resort with a well-equipped harbor for those travelling by boat.
There are lots of shops and restaurants.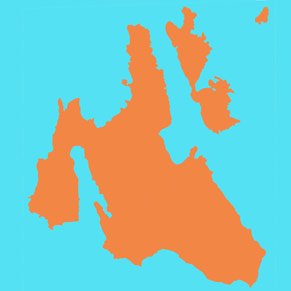 Cefalonia EN
Book your hotel in Kefalonia
For your holidays in Kefalonia we recommend you stay in Sami. Place located in a central position, ideal for touring the island and enjoying your vacation.
Sami is close to Antisamos beach, and in the evening a long row of beachfront trattorias await you.
Very convenient to reach Ithaca. (We visited Ithaca by renting a scooter already from Sami for a day, finding this perfect solution).
Contact us for more information.

ITINERARIES IN KEFALONIA:
The Island + PDF
Interesting places
North of the island
Antisamos
Homeland of Ulysses
Capital of the island
South of the island
A walk on foot
Follow the itinerary