The architect and artist Manrique and the volcanic caves
Visit of César Manrique House Museum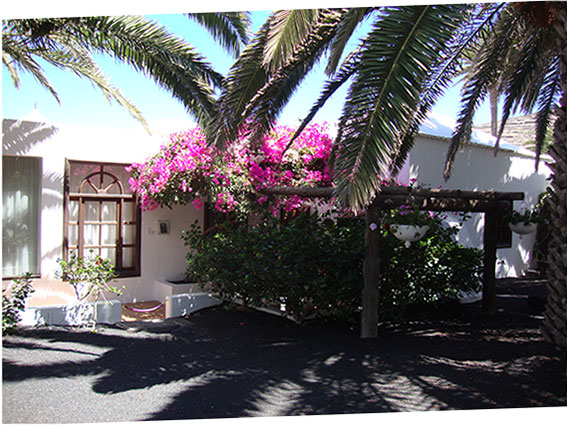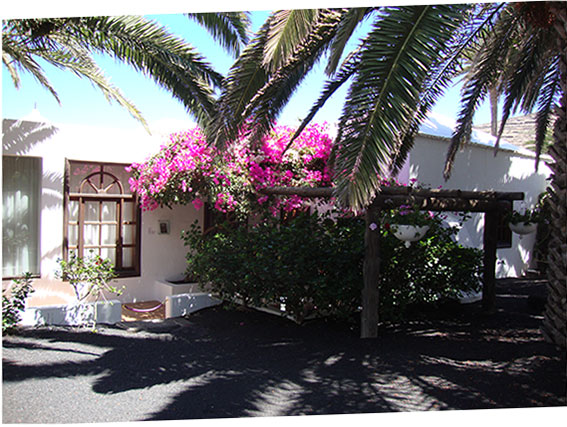 In Haria we find the House-Museum of César Manrique. César Manrique was a famous painter, sculptor and architect. He was also a town-planner and environmentalist. He gave new shape to many sites of Lanzarote, in creating architectural works in harmony with the volcanic nature of the island. Visiting the house will give you a better understanding of his artistic skills and his ideas about ecology in respecting the environment. Each room is different and characterized by a particular color, the large glass windows and bathroom overlook the garden.
The panorama from Mirador de Guinate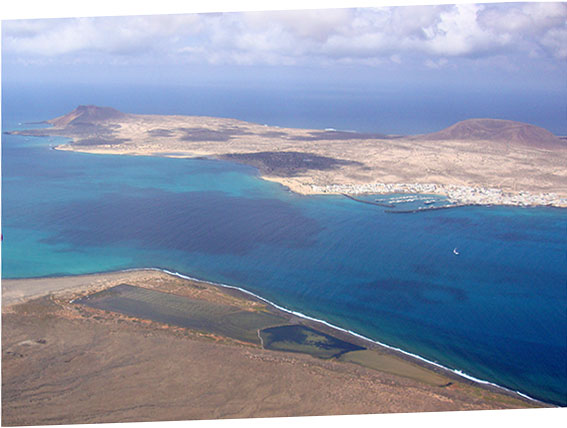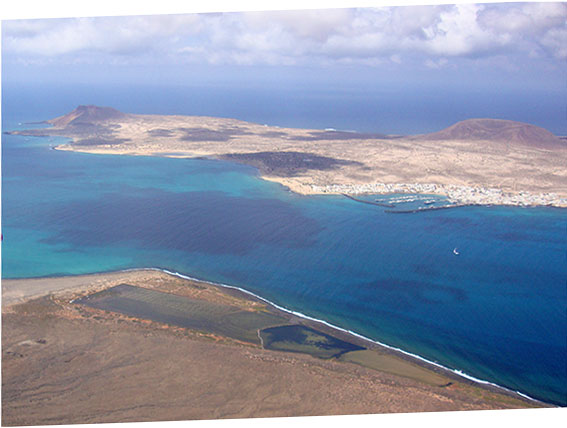 Mirador de Guinate is a viewpoint overlooking the island of la Graciosa and Mirador del Rio. You can access Mirador de Guinate from the village of Guinate, there is a deviation which leads to the viewpoint.
From the small terrace the gaze gets lost far away; even though the view is not as spectacular as the one of Mirador del Rio (paid admission), here the experience can be enjoyed better as it's not overly-crowded.
SEE HERE all the activities of this particular island
The cave of Cueva de los Verdes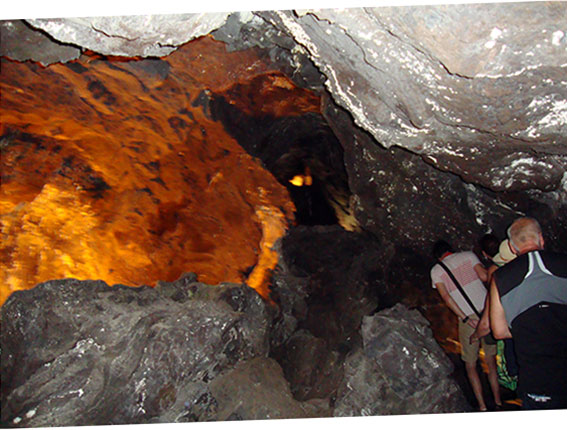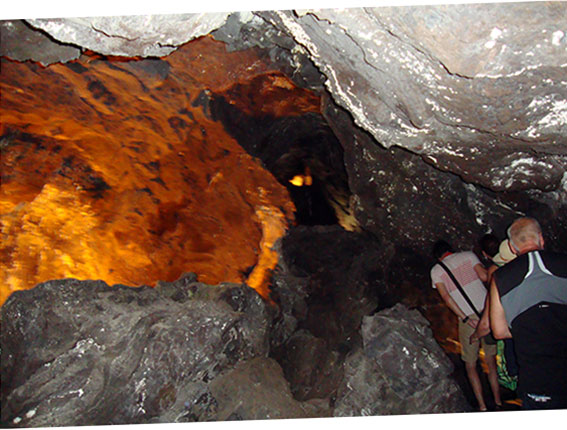 Part of the creative works of César Manrique, Cueva de los Verdes is a natural attraction of Lanzarote which should not be missed. This extraordinary lava cave formed in volcanic rock won't leave anyone indifferent. The section opened to visitors is 1 Kilometer in length with some points not higher than 120 centimeters. At the end of the tour a beautiful and unexpected surprise will leave you spellbound.
The underground lake of Jameos del Agua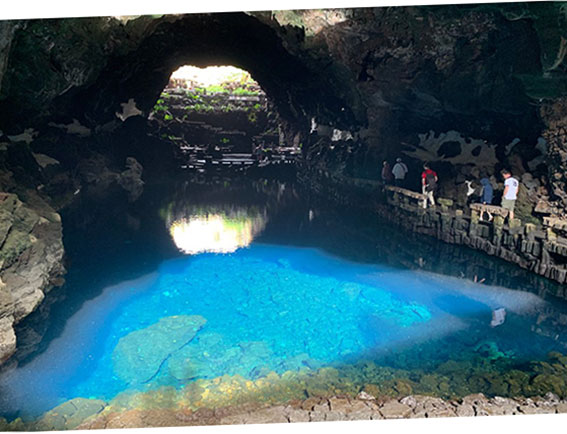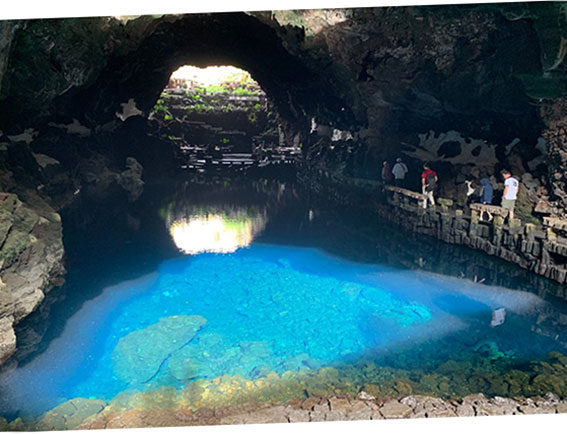 Jameos del Agua is part of the natural projects of César Manrique integrating art and nature. With his creativity he transformed the cave into a perfect setting for music concerts thanks to the quality of the acustics. The volcanic cave has a lagoon home to a species of small white crabs, a must-see.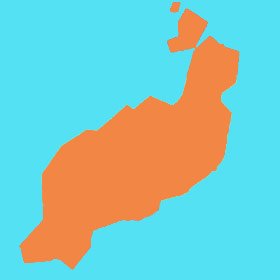 LANZAROTE
For a stay in complete freedom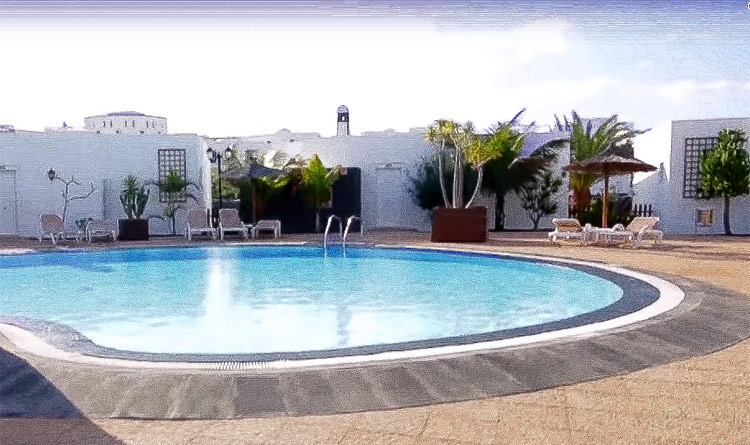 BUNGALOWS COLORADAMAR – Playa Blanca, Lanzarote
Excellent separate bungalows, equipped with everything necessary. We recommend it because we believe it has an excellent quality/price ratio.
Strengths:
– Swimming pools for adults and children
– Supermarket nearby with continuous opening hours
– Excellent restaurants easily reachable on foot
– Daily cleaning service
– Very kind and helpful staff
– Ample free parking nearby

The life of Cesar Manrique
Cesar Manrique, born in 1919 and passing away in 1992, represents a multifaceted figure: an artist, architect, sculptor, and fervent environmentalist from Arrecife, on the enchanting island of Lanzarote in the Canary Islands. His life and artistic production are intricately woven with his native land, contributing significantly to the cultural and artistic development of the Canary Islands.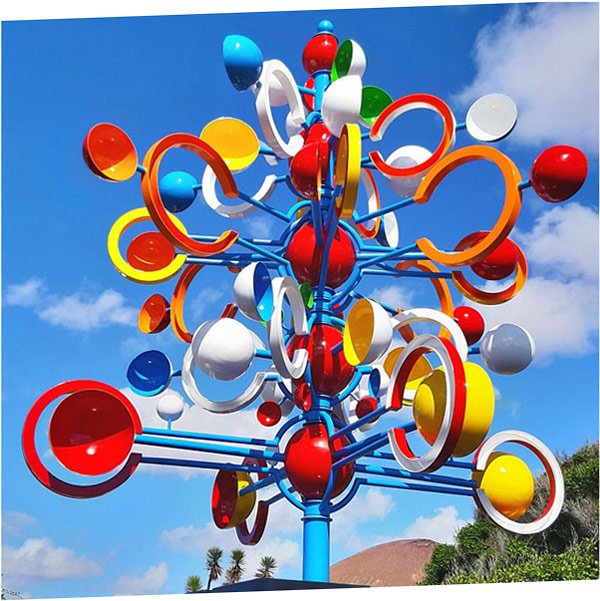 Manrique's educational journey saw him study architecture at the University of La Laguna in Tenerife, later moving to Madrid in 1945 to deepen his knowledge at the Academy of Fine Arts of San Fernando. His European experiences and the time spent in New York after his studies marked an important phase of experimentation, during which he shaped his artistic identity.
Celebrated for his unique style, Manrique fused surrealistic, abstract, and cubist elements in his works, spanning from painting to sculpture, graphics, and architecture. His creations reflect a deep connection with nature and the surrounding environment.
Particularly relevant is his vision of integrated architecture with the natural environment. Upon his return to Lanzarote in the 1960s, he played a key role in promoting an architectural approach that harmonizes with the volcanic landscape of the island. Manrique directed the design of numerous architecturally significant works in Lanzarote, including his residence called "Taro de Tahiche."
Manrique was not only a creator but also a passionate advocate for the environment. In 1982, he contributed to the foundation of the Fundación Cesar Manrique, a non-profit organization dedicated to promoting sustainable development and environmental conservation through art and architecture. The foundation manages some of the main tourist attractions in Lanzarote, including Jameos del Agua and Mirador del Río.
His death in 1992, in a tragic road accident in Lanzarote, prematurely ended his physical presence, but his impact persists. Manrique's work continues to inspire artists and nature enthusiasts, while the Fundación Cesar Manrique persists in its commitment to preserving and transmitting the legacy of this extraordinary artistic polymath.
ITINERARIES IN LANZAROTE:
Sunshine in Lanzarote +PDF
Map of Lanzarote
Beautiful beaches
The suggestive cliffs
Mountains of fire
A must visit in Lanzarote
Visit with children
Cactus Garden
The volcanic caves