Forecast for Northern Lights (Aurora Borealis) – Lapland
Forecast for Northern Lights Tonight (Aurora Borealis) – Guide to Lapland – Best time for the Northern Lights in Lapland (Rovaniemi)
Nothing is "easier"!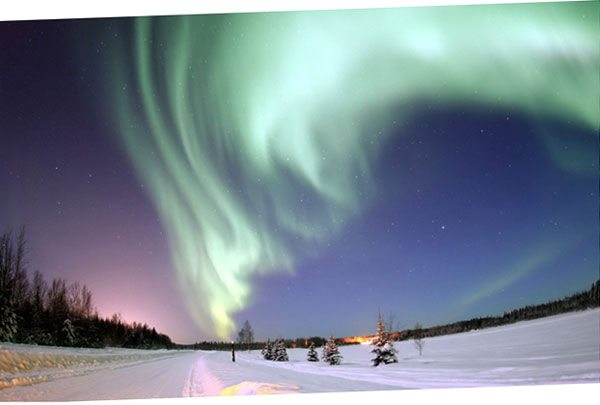 The further north you go beyond the Arctic Circle, the more chances you have to admire the Northern Lights.
Solar storms, geomagnetic fields, wind speeds and many other factors contribute to create this fantastic lighting effect.
HERE YOU FIND all the activities in Rovaniemi
An application (not expensive) allows you, by entering the site "auroraalert.fi" to be informed by text message, at any time of the night, should the magic of the lights occur. Only on clear nights of course.
Have your clothes and camera ready before going to bed, in order to speed up the departure as the phenomenon could be of long or short duration.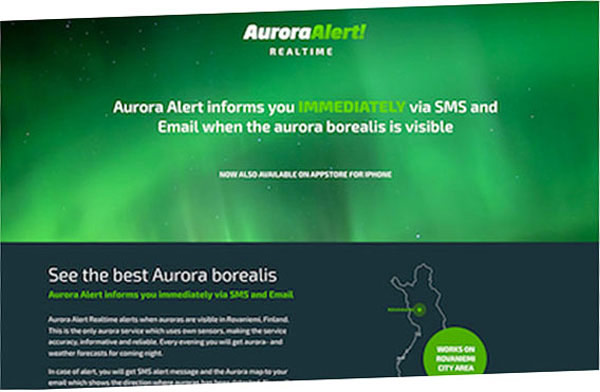 More attractions in Rovaniemi:

Cozy yurts for unforgettable nights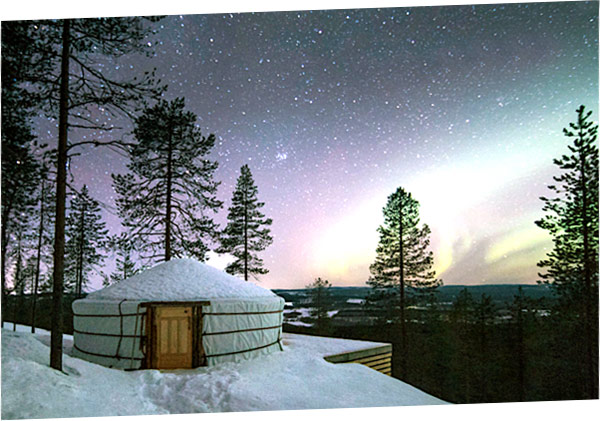 DISTRICT – Lautavaaranpolku 1, 97280 Rovaniemi
Relax under the stars – Looking for a unique opportunity to spend an unforgettable night in the wild Arctic region? Our yurts are special, cozy, and warm structures located 20 minutes from the center of Rovaniemi and situated right next to a large river or on top of a hill with a stunning view of the hill and forest.
In winter, it is possible to see auroras and stars through the roof dome. In summer, the dome lets in the midnight sun's sunlight. The yurts are decorated with beautiful Scandinavian elements and are warm even when it's cold outside. For the evening, it is also possible to book a Finnish wood-heated sauna.
A special hotel, a fantastic experience!