A tour of the best Scotch whisky distilleries
Our visit the best places to visit in the north of Scotland features "Silver City" and the first distilleries.
Aberdeen-Inverness 2 and a half hours
Aberdeen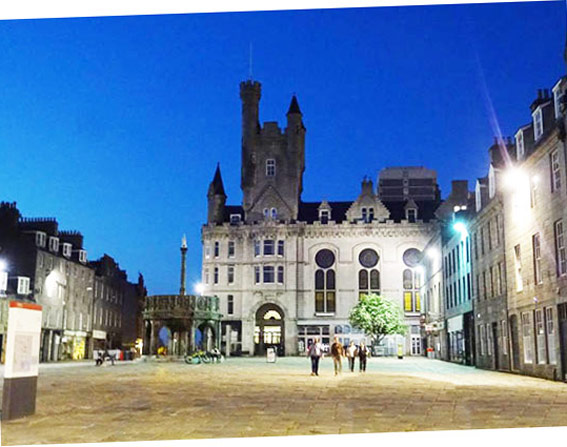 1 – In fact, Aberdeen is nicknamed either "Silver City" "abdn" or "Granite City" since almost all its buildings are made of grey granite extracted from local quarries, whose mica schist intrusions glitter in the sunlight.
The town faces the sea for a long stretch of sandy beach.
At the "Lemon Tea", the famous studio theatre recently transferred to Aberdeen Performing Arts, offers a wide range of performances you can check on their website.
On leaving Aberdeen (just ten miles west of the town), right in the midst of the Scottish countryside, you can visit
Drum Castle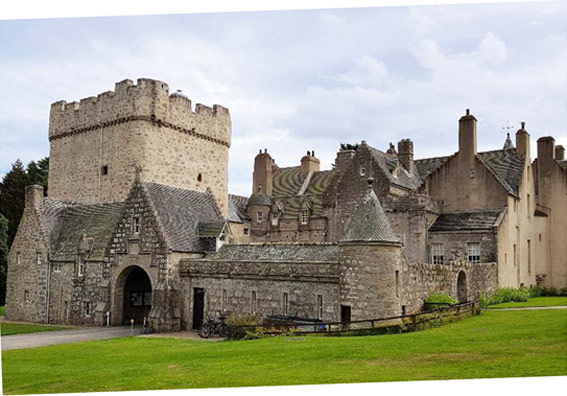 2 – Once belonging to Robert the Bruce.
The ancient tower is part of the castle and houses the best library of any Scottish castle.
Do check the opening times.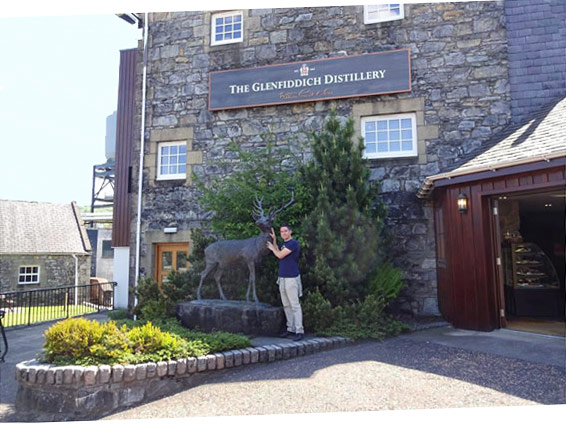 You can't do without visiting a distillery, with final nosing and tasting (for those who do not drive): we chose the Glenfiddich company plants, though, along the Spey Valley, you can encounter many other distilleries, among which Benromach Distillery, north of Invereness (a bit out of your way) and Glen Grant Distillery (it looks somehow too modern, judging from their website). You may also visit The Dufftown Whisky Museum in the nearby village. The Macallan Distillery is famous, too.
Choose the one you deem the best.
Once you have left behind the distilleries, do not miss the opportunity to enjoy
Elgin Cathedral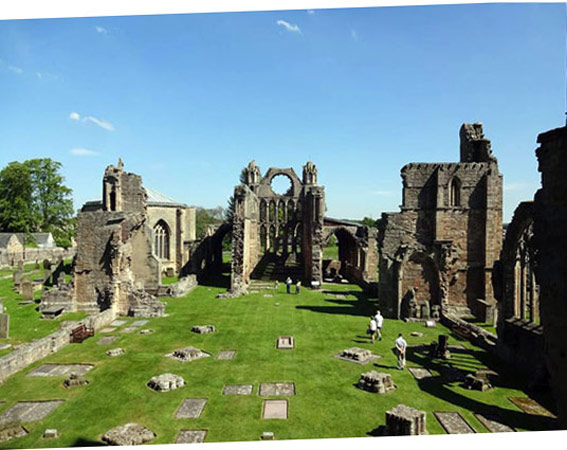 3 – It is absolutely worth a visit: imposing and beautifully preserved, it must be photographed from every angle. You can climb up the tower in order to admire the view from above. There's no dedicated parking, so you have to look for a public one nearby.
On resuming your way to Invereness, stop and visit
Cawdor Castle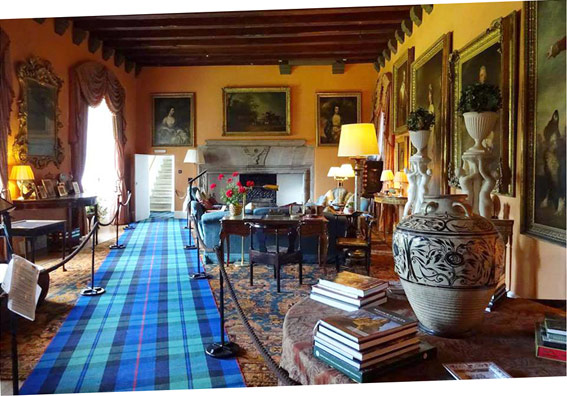 4 – Which owes its fame to W. Shakespeare.
The rooms you are allowed to enter are really beautiful and richly furnished.
For those who are keen on mineralogy there are a really fine rock crystal ball and a labradorite block of great dimensions.
The Castle is surrounded by three different gardens (the Walled Garden, the Flower Garden and the Wild Garden) and three easily accessible paths lead you through a vast park boasting centuries-old trees; the shortest takes you back to the parking and to the picnic area in half an hour.
Souvenir shop, cafeteria and restaurant at your disposal.
Opening times: Saturday 13th April to Sunday 6th October inclusive – seven days a week, 10 a.m. to 5.30 p.m. (last admission at 5 p.m.).
---
Learn more:
Accommodation Proposals: