How to get to San Fruttuoso
We suggest an excursion to the Abbey of San Fruttuoso (Italy), starting from Camogli and passing through San Rocco.
In the Park of Portofino there are 80 kilometres of trails that can be walked and are well marked out.
This route is the most scenic, but also the most challenging.
Before starting it you must know that:
– the journey takes about 3 hours (starting from San Rocco. If you start from Camogli, consider are 45 minutes more)- there is a significant level gain
– there are exposed laps and is therefore not recommended for those suffering from vertigo
– along almost the entire route there is no telephone signal
– there's no water available along the trail, get water with you before leaving.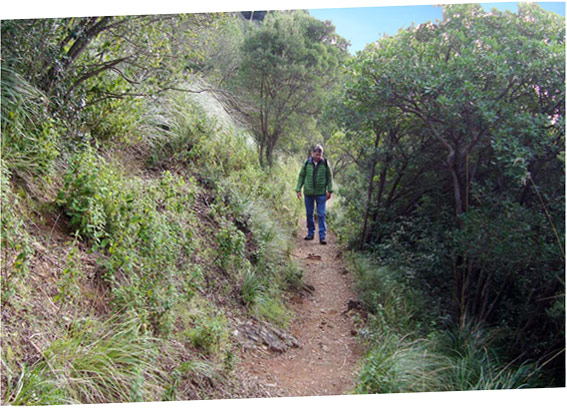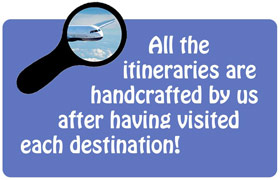 The itinerary begins in Camogli from Viale dei Cipressi, near the Carabinieri casern.
Once you enter the park, at every crossroads there is a pole with all the route indications.
You walk up Via San Rocco along a concrete stairway for 45 minutes. When you reach San Rocco, to the right of the church, you will come across an indicator pole of the park. You can go up to the left and arrive at Portofino Vetta and then from there walk down to San Fruttuoso along an easier route.
Or, and it is our case, continue to the right, on the flat path towards Batterie – San Fruttuoso.
The path always runs along the sea and, after the initial flat part, has many ups and downs with strong differences in level. In some exposed points, for safety reason, chains have been placed that can be used as a common railing. It is easy to meet wild goats. Despite the long horns, they are absolutely harmless.
Along this itinerary you can admire the military construction of the Second World War and splendid views of the coast and the sea below, especially when you arrive above the evocative Cala dell'Oro, of a primitive and uncontaminated beauty.

San Fruttuoso
It can only be reached from the sea or on foot, following the mountain trails.
A tiny fishing village dominated by the Abbey dating back to the mid-10th century and by the Doria Tower built to defend against the Turkish-Barbary pirates.
The beach below, in the deserted winter, during the summer season is very crowded.
This bay is famous all over the world for the Christ of the Abyss, a 2.5 meters tall bronze statue positioned on the seabed at 17 meters. Since 1954 it has been visited by several divers.
If you want to visit the abbey it is better to ask, before leaving, the opening hours that vary according to the season.
We recommend returning to Camogli with the Golfo Paradiso ferry service.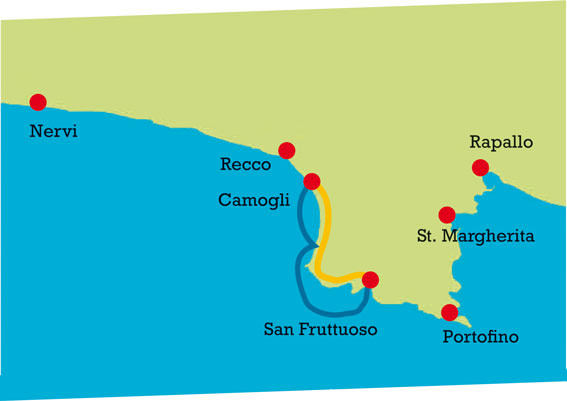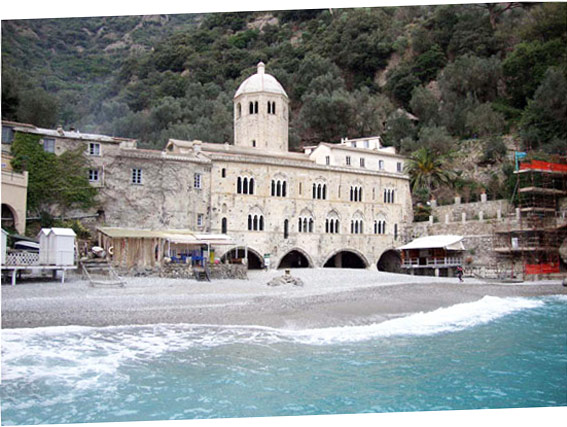 Itineraries in the surroundings:
Other itineraries in Europe: