Scotland with points of interest
Visit Scotland brochure – Here's the map of our tour among the most beautiful Scottish castles (you can number more than 3,000).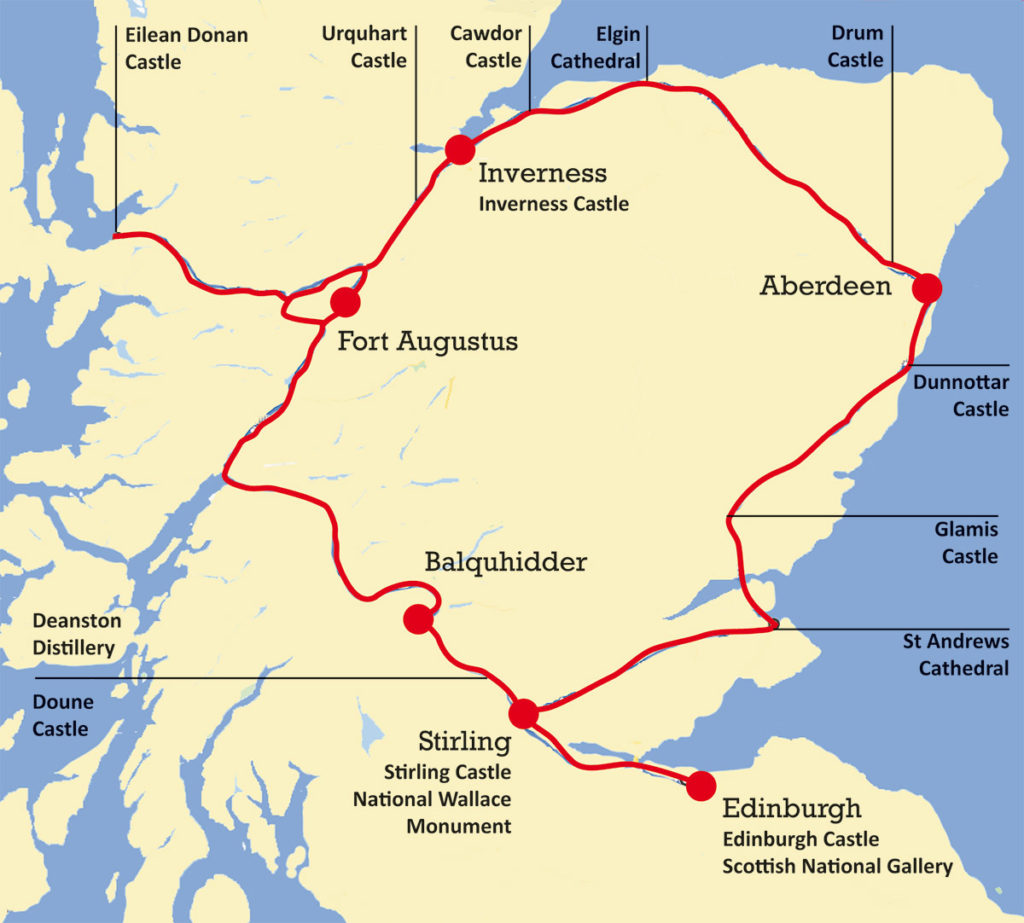 And now some tips:
CURRENCY
The official currency is the British pound, symbolized by "£"
DRIVING
In Scotland, they drive on the left. So, be careful!
LANGUAGE
English (sometimes with an accent) is the only language spoken. Mind you! A Scotsman does not tolerate being referred to as an Englishman.
TIPS
There's no fixed rule. It is customary to leave a tip to taxi-drivers but serving staff in pubs do not expect any, although a moderate tipping is appreciated. The same applies to hotel staff.
CREDIT CARDS
They are accepted almost everywhere, though it is not a rule: keep a few coins at hand.
---
Learn more:
Accommodation Proposals: