Inverness and other attractions steeped in history
Scottish Highlands
Inverness-Fort Augustus – 2 hrs 45 mins.
Best things to see in Scotland: the Scottish Highlands. Today, we are starting our visit the Scottish Highlands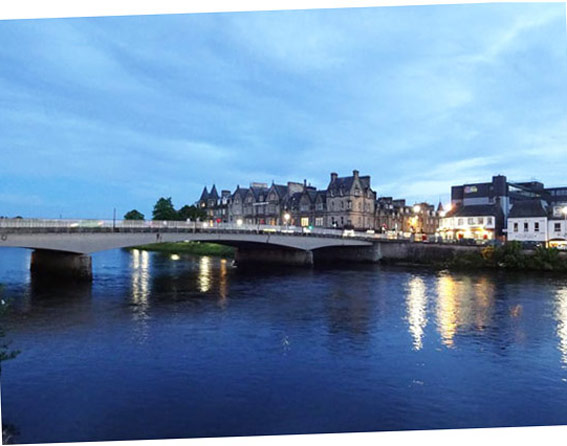 1 – The Castle and the Cathedral are the main hotspots in Inverness, the most important city in the Highlands.
Inverness Castle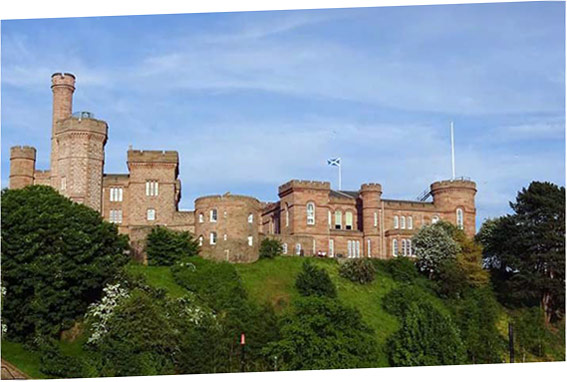 At present, the castle hosts the Sheriff Court and it's thus not open to the public, except for the grounds and the North Tower. From the rooftop, you can enjoy a spectacular 360° view over the town and the river, especially at sunset. A short walk uphill to get there from the city centre is worth the experience. (Entrance fee: £ 5; check for opening times)
Scottish Kiltmaker Visitor Centre
The shop, which sells good-quality woolen garments, is open from 9:00 a.m. to 10 p.m in the summer (6 p.m. in the winter). It hosts a permanent exhibition on kilt making.
Inverness Museum and Art Gallery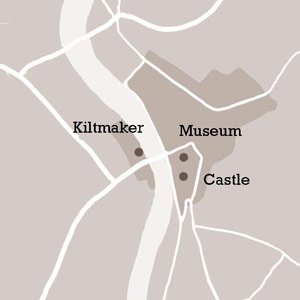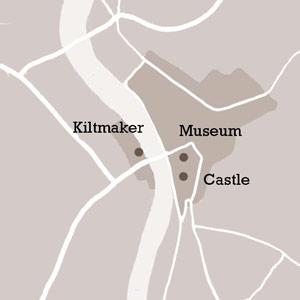 Is to be visited (open from Tuesday to Saturday 12:00 – 16:00). Highlands Testimonials.
Let's now resume our journey along the west coast of Loch Ness to stop, after about half an hour, at the ruins of
Urquhart Castle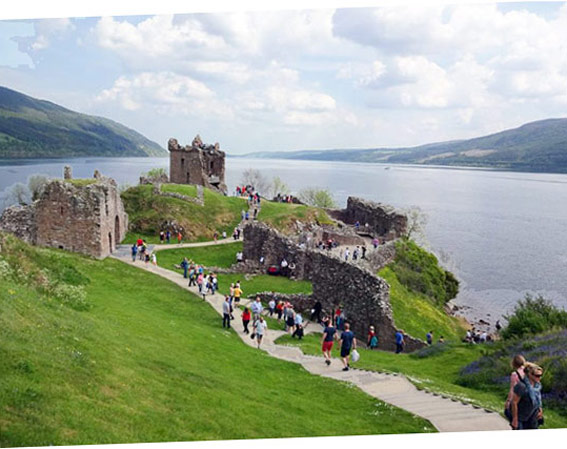 2 – One of Scotland's most picturesque monuments. On arrival, you can watch an intro film. Do check the official website for opening times, which can vary considerably along the year Tickets can be purchased in advance via the same website.
It will take you roughly one and a half hours to get to
Eilean Donan Castle
3 – A monument that cannot be misssed (check official website for opening times)
The Castle, originally built in the thirteenth century and rebuilt several times, represents Scotland's very essence, so much so that it was chosen as a set for many films (from the James Bond's series to Highlander).
Despite the very intense flux of tourists, the visit of one hour inside the castle is totally enjoyable (you can neither bring with you large bags nor take pictures; the premises are unsuitable for the motor impaired).
Retrace your steps to Loch Ness (one hour drive).
---
Learn more:
Accommodation Proposals: