Puerto Calero Marina, volcano El Cuervo and wineries
A must visit in Lanzarote, volcano "El Cuervo"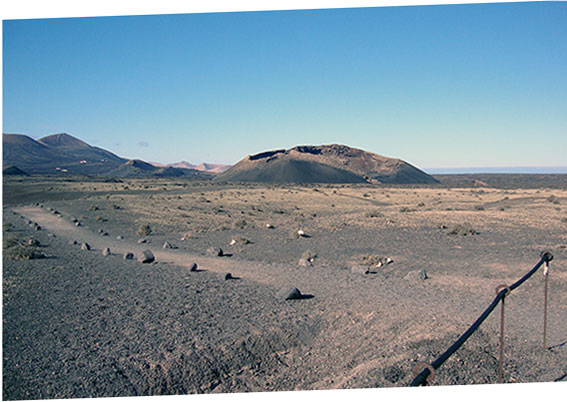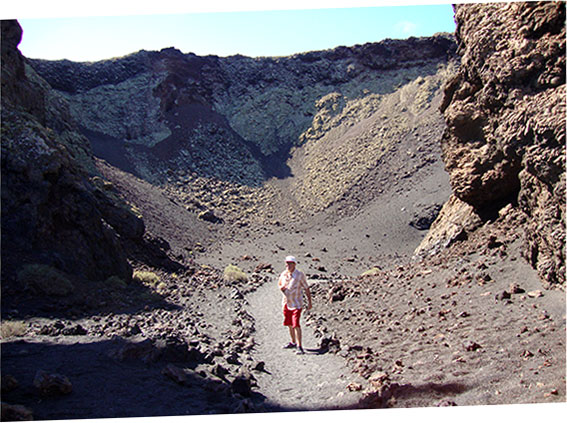 At 2Km from Mancha Blanca in Lanzarote the volcano "El Cuervo" (crow volcano) is a true natural wonder.
The volcano is accessible by car which can be parked along the road; from there a walking path brings the visitors at the crater's edge.
As the entire perimeter of the volcano is made of pebbles, it is strongly recommended to wear closed toe shoes. The spectacular colors of the volcanic rocks and the sparse vegetation give a moonscape effect to the site.
For a spellbinding experience you can walk into the crater.
"La Geria" and "El Grifo" wineries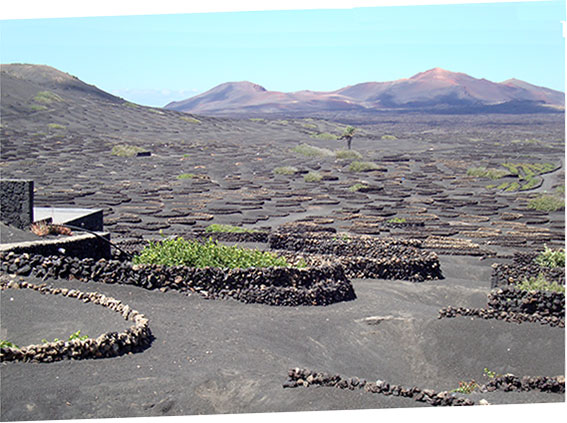 "Bodega La Geria" and "Bodega El Grifo" are not far away from Volcán El Cuervo. It's a very beautiful area surrounded by low vineyards protected by the wind by circular walls of lava stones. Here you can taste different renowned wines like the dry malvasia, the semisweet and fruity white and the red.
To enjoy fully this extraordinary winery we recommend to end the visit with a stroll through the vineyards.
Visit of Puerto Calero Marina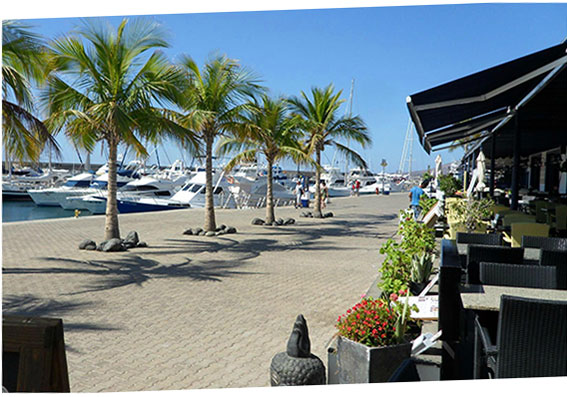 DISCOVER HERE the highly recommended Submarine Safaris in Puerto Calero
The beautiful marina of Puerto Calero boasts the finest luxury yachts and sailing boats. Enjoy a long walk on the pier with its exclusive shops, bars and restaurants to dine while enjoying the ocean view.
It is worth a visit.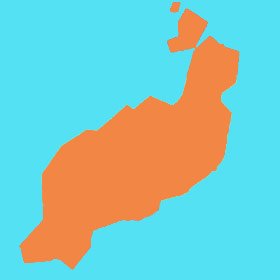 LANZAROTE
One of the best small hotels in Lanzarote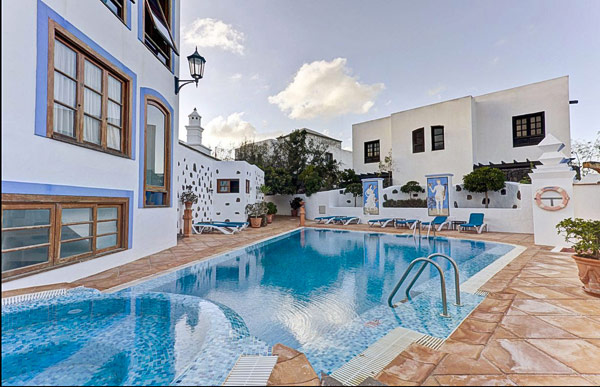 LA CASONA DE YAIZA – El Valle de Fenauso, 11, 35570 Yaiza
Located in the wonderful south of Lanzarote, one of the most beautiful places in the Canary Islands, this small hotel is highly recommended for the following reasons:
– The structure is a perfect mix of traditional Canary architecture and the surrounding volcanic landscape, creating a harmonious and charming atmosphere.
– The beautiful swimming pool, equipped with a whirlpool area, is a great choice for those who want to relax and enjoy the warm climate of the Canary Islands.
– The atmosphere of the restaurant is perfect for a lunch or dinner, informal but elegant at the same time, ideal for romantic dinners, with friends or family.
– Just 20 km from the airport, heading south, in the beautiful city of Yaiza, this hotel is located in front of the tranquil and relaxing Valle del Fenauso, the perfect place to spend leisure days. In addition, its central location makes it an ideal starting point for exploring the island.

ITINERARIES IN LANZAROTE:
Sunshine in Lanzarote +PDF
Map of Lanzarote
Beautiful beaches
The suggestive cliffs
Mountains of fire
A must visit in Lanzarote
Visit with children
Cactus Garden
The volcanic caves