At Marsaxlokk fish market
Things to do in Malta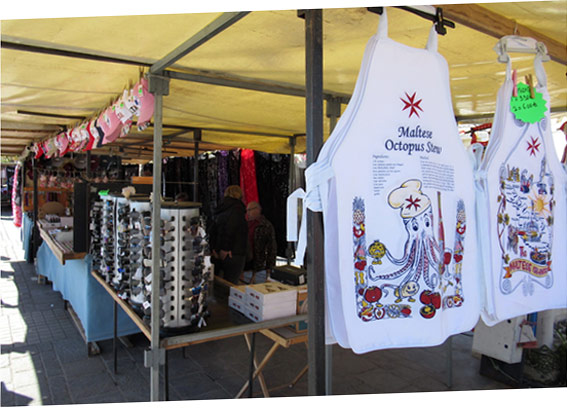 Marsaxlokk open fish market is particularly popular for its fish stalls on Sundays.
A long, uninterrupted row of fishing boats lines up along the quayside of this picturesque village while, in the middle of the sheltered bay, a myriad beautifully coloured boats (luzzu) floats peacefully.
If you take a stroll along the seaside promenade, you can admire the fishermen repairing their nets and laying them out in the sun to dry.
The Marsaxlokk market stalls display their goods of every sort daily. Cafés and restaurants can be found all along the seafront.
Parish church of "Our Lady of Pompeii"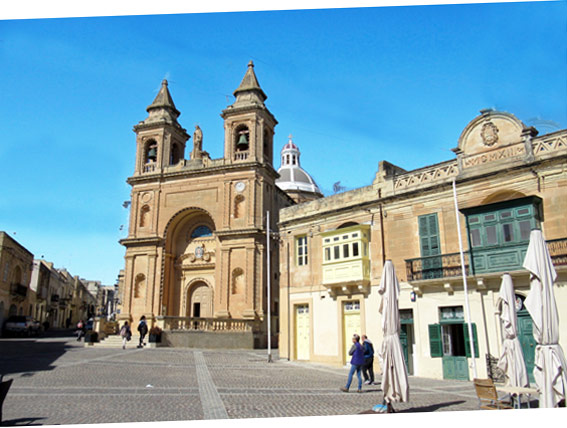 On the small square of Marsaxlokk, facing the sea, is the Church of "Our Lady of Pompeii".
Though with a simple facade, the church harmoniously combines colour and style with the surrounding buildings. The single-nave interior, embellished with a Carrara marble altar, preserves the icon of "Our Lady of the Rosary".
Charmingly lit at night.
DISCOVER HERE all the activities of this particular island
St Peter's Pool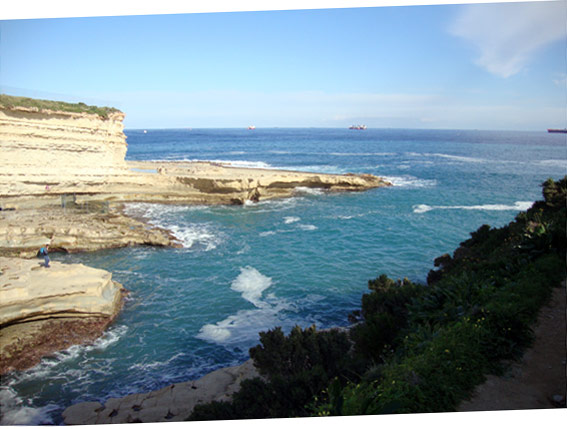 St Peter's Pool is one of Malta's pearls.
You can reach it by car or in 20 minutes on foot. You follow a well-marked itinerary in the middle of an agreeable landscape.
The bay that appears before your eyes once you reach it is of great visual impact. The overhanging rock, the surrounding vegetation and the powerful waves smashing powerfully against the rocks leave you breathless.
When the sea is calm, you can dive into the water and take a dip.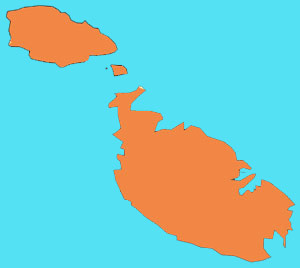 Malta EN
Where to stay to visit Malta
For a stay in Malta we recommend the town of Sliema. It is strategically located outside the urban center of Valletta, but easily reachable in a short time by bus or ferry.
The waterfront of Sliema is very lively, with bars and restaurants, while its alleys are very peaceful, ideal for overnight stays.
Do not hesitate to contact us for further information.

ITINERARIES IN MALTA:
The island of Malta + PDF
Must knows
Valletta in Malta
Gozo attractions
The Blue Grotto
At Marsaxlokk
Historical walls
Valletta surroundings
Parks in Malta