At the market of Teguise
WE OFFER HERE ONLINE 7 FREE DAY TRIPS TO LANZAROTE ON YOUR OWN.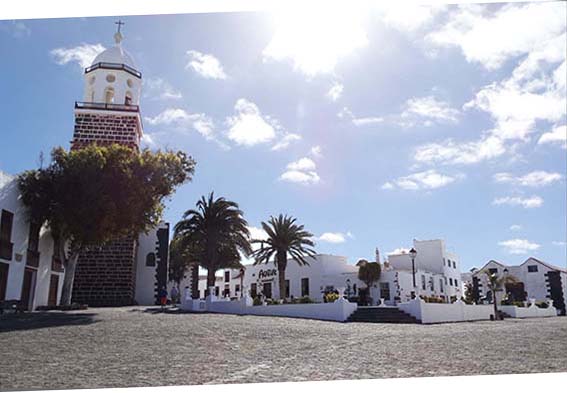 Teguise is a quite little town that only becomes lively on Sundays, when the weekly market is held.
The city is pretty and well kept with its many little shops mostly selling aloe vera products and handicraft.
The market is held each Sunday until 14.00 and sells local typical products, clothes and various objects. There are quite a few restaurants and bars as well.
SEE HERE all the activities of this particular island
Cactus Garden botanical park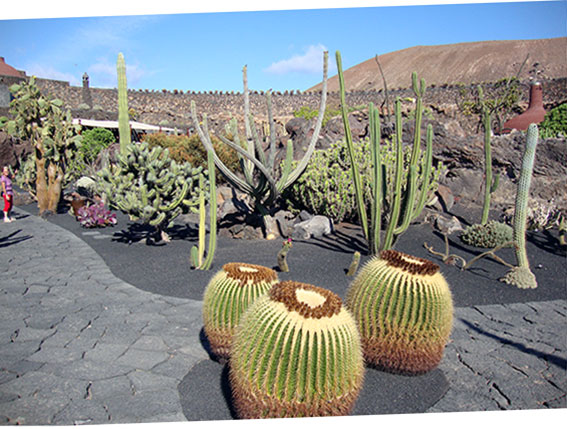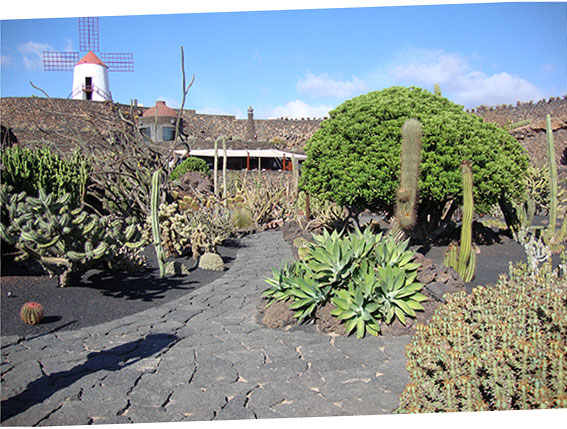 A few kilometers away from Teguise, Cactus Garden was installed in an old disused quarry. This marvellous garden showcases huge cactus and euphorbias coming from different continents along with numerous other fat plants. Ponds and streams with water birds, little bridges and a mill are the setting of an extraordinary site. The bar inside the garden, sells drinks and ice cream.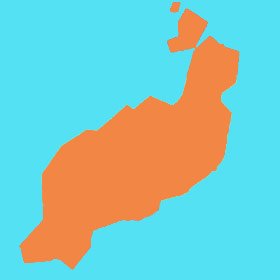 LANZAROTE
Beautiful resort in Puerto del Carmen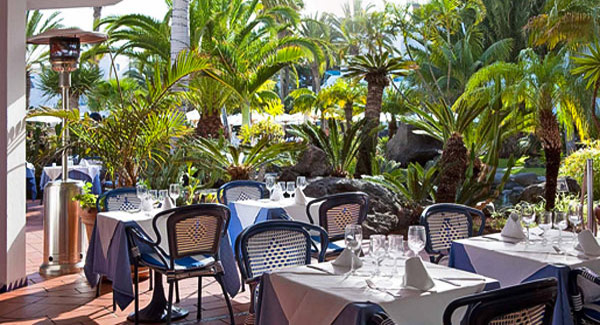 SEASIDE LOS JAMEOS – Puerto del Carmen, Lanzarote
This 4-star resort hotel reflects the beauty of Lanzarote, with the characteristic architecture of the island sustainably integrated into the design of the magical landscape of the pool, gardens, and restaurants of the hotel.
The wide range of sports and recreational facilities allows you to spend holidays tailored to your individual needs.
The hotel features a renowned cuisine that uses only the best and freshest products, with delicious buffets, grills, and à la carte dishes every day.
For children, the hotel offers an exciting and entertaining activity program, but they can also take part in an extensive leisure program for the whole family.
Regardless of whether you choose bed-and-breakfast, half-board, or all-inclusive, you will certainly appreciate everything this famous establishment has to offer.

ITINERARIES IN LANZAROTE:
Sunshine in Lanzarote +PDF
Map of Lanzarote
Beautiful beaches
The suggestive cliffs
Mountains of fire
A must visit in Lanzarote
Visit with children
Cactus Garden
The volcanic caves