Lagomar Museum and more in Lanzarote
The Museo Agricola El Patio in Tiagua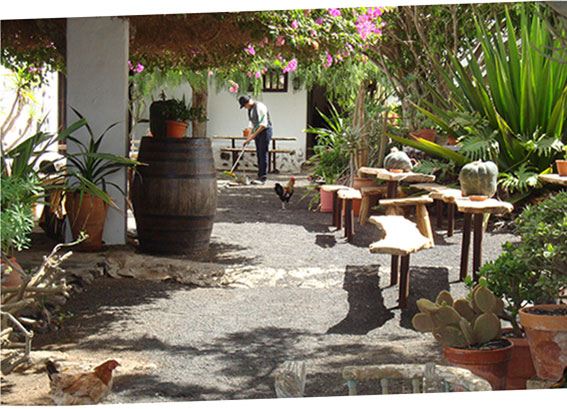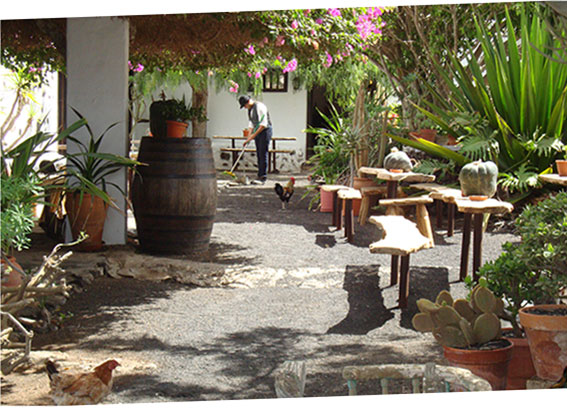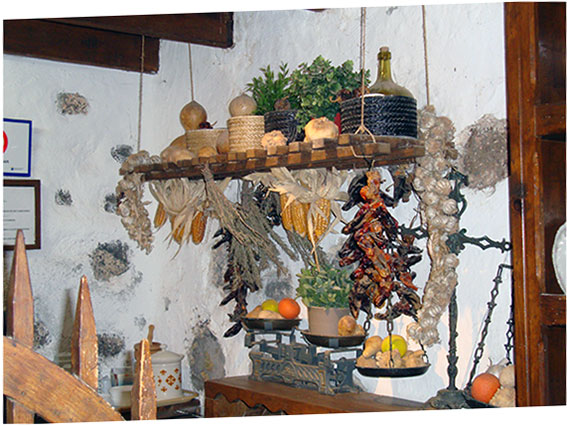 This beautiful museum in Tiagua where the time seems to have stopped, is a very nice visit with children. It is also a farm with animals who roam free. The museum shows visitors the traditional agricultural methods in this island.
A part from visiting the farm with its simple decor rich in history, it is possible to sample typical local products, in particular wine and goat cheese.
Nuestra Señora de los Dolores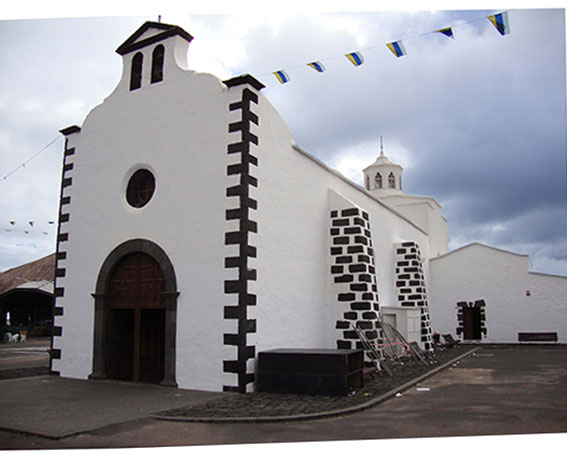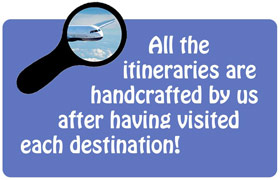 Also known asour Lady of the volcanoes, Nuestra Señora de los Dolores is worshipped in the town of Mancha Blanca. Disastrous volcanic eruptions took place in 1736. The residents held a procession with the image of the virgin to seek protection from the lava flow.
One of the worshippers stuck a wooden cross in the ground and when the river of lava reached the cross, it stopped miraculously.
The villagers promised to build a chapel in that same spot and worked all very hard to terminate the works 10 years later.
Nowadays the procession takes place every 15 September. People dressed in traditional clothing come walking from all over the island to take part in the pilgrimage.
LagOmar Museum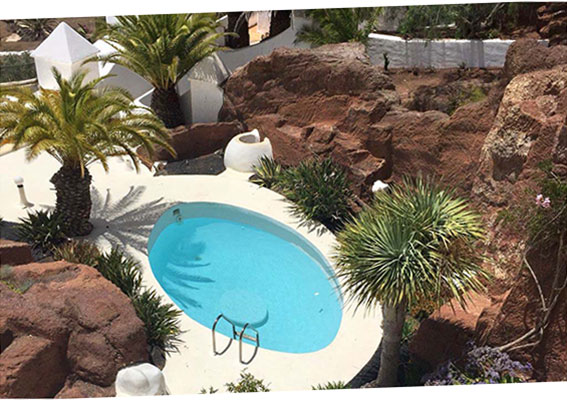 One of Lanzarote's most spectacular private properties, LagOmar Museum should not be missed because of its unique architecture. An ancient volcanic quarry formed by caves and natural labyrinths. Narrow stairs bring to the different rooms which enjoy spectacular views from their windows.
Cactus, palm trees, aloes and bougainvilleas along with the swimming pool and the falls, form an oasis or rare beauty.
Actor Omar Sharif visted Lanzarote in the 70's to film the movie "The mysterious Island", fell in love with the villa and bougt it, but lost it soon after during a game of cards.
The last phase of the house development was completed by architects Dominik von Boettinger from Germany and Beatriz van Hoff from Uruguay.
---
Itineraries in the surroundings:
Other itineraries in Europe: