How to reach Argostoli, with many shops, bars and restaurants
Holidays on Kefalonia – We reach Argostoli through the lush hinterland. On the way we can admire wind turbines up close and enjoy a wonderful view of Argostoli when we reach the church square just before Dilinata.
Argostoli, the capital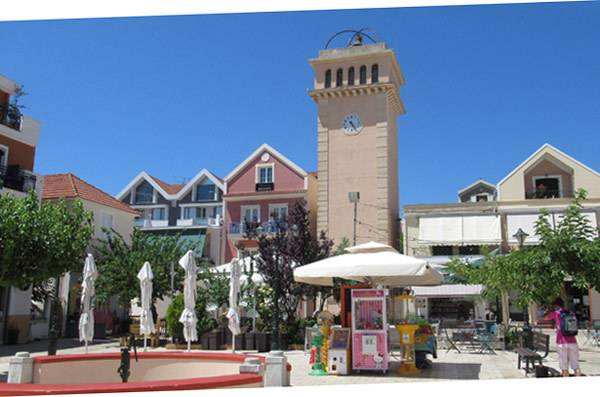 1 – There are many things to see in Argostoli : its pedestrian center full of shops, bars and restaurants, shops selling ceramics, local products and the Clock Tower.
Argostoli is the main centre of Kefalonia, founded by the Venetians in the 18th century.
Enter the folklore museum and admire local costumes, furnishings, relics and coins.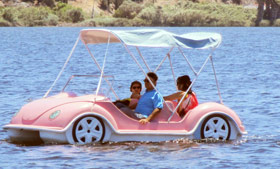 Stroll along the waterfront, taking in the view of the harbor. Stop at the fruit and vegetable stalls and at the small fish market where fishermen sell the catch of the day.
Here, locals gather to chat and buy local produce, thus boosting the economy.
In the lagoon, if you're lucky, you can see loggerhead turtles or hire a pedal boat to go and look for them.
The De Bosset Bridge is a 700-metre-long stone bridge that was listed as a historical monument in 1970.
A fantastic day out !
DISCOVER HERE all the activities of this fantastic island
The Memorial of the 'Acqui' Division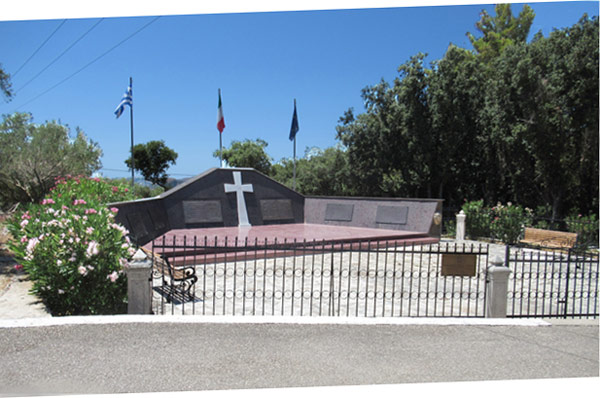 2 – A monument stands on the hill outside Argostoli in memory of the Italian fallen of the 'Acqui' Division.
It commemorates the massacre carried out by the Germans during the Second World War against Italian soldiers, which cost hundreds of lives.
To the Gentilini Winery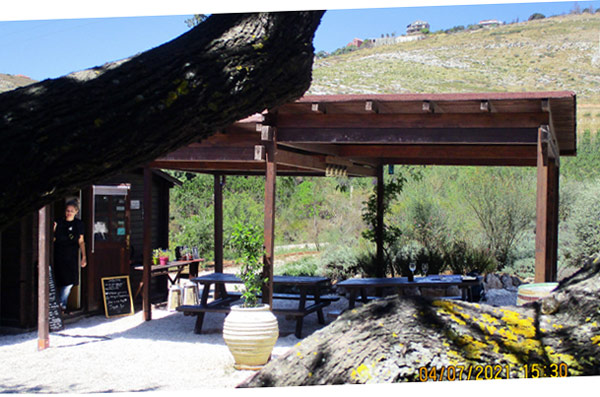 3 – Surrounded by vineyards is the Gentilini Winery.
Here, in the shade of the trees, you can taste some local wines, accompanied by a plate of local products.
The cost varies according to the wines chosen.
Originating from the island of Kefalonia, a well-known typical Greek white wine, 'Robola'.
The Robola of Kefalonia is a PDO, i.e. with a protected designation of origin.
This wine is reputed to be the most famous of the island's culture.
Other wines produced by this winery are rosé and several reds.
The wine cellar is open every day.
The Monastery of St Gerasimos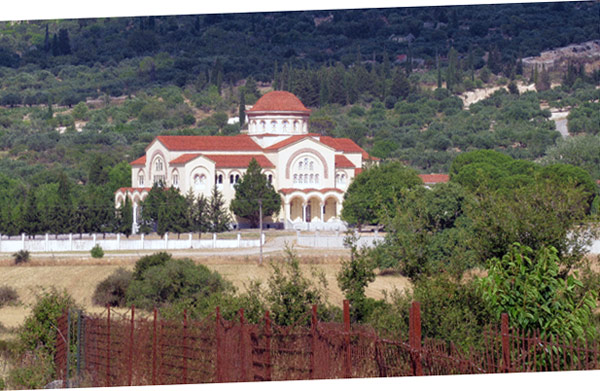 4 – A very striking monastery of rare beauty, dedicated to St Gerasimos, the patron saint of the island of Kefalonia (Greece).
Not far from the village of Valsamata, in the valley of Omala, it rises majestically into the sky.
Set in a large park, it is surrounded by the nuns' dormitories and a chapel with flowery avenues on either side.
If you want to go inside the monastery or the nearby chapel, it is best to go in appropriate, non-beach style clothing.
There is a peaceful atmosphere here.
---
Other itineraries in Kefalonia: