The fantastic beaches of Skala and Katelios Beach in Kefalonia
Katelios Beach with its restaurants, the village of Poros, the waterfall of Potisti, the archaic temple and the Roman villa with mosaics are the attractions of this day, with lunch in a typical taverna for a break.
Poros
1 – In Poros you can stop for a coffee break and take a walk on the beach before setting off again.
Potisti waterfall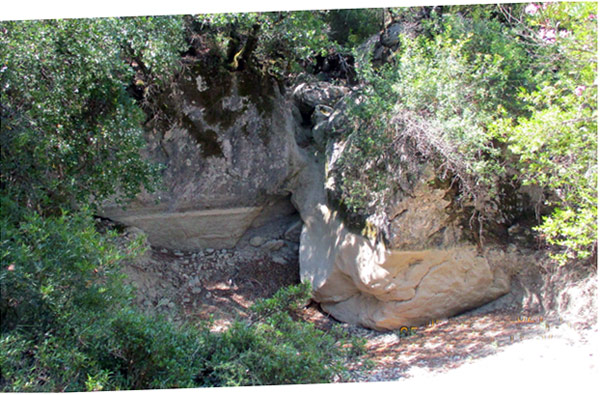 2 – If it has rained for a few days you will certainly find the waterfall, but if it is a dry period you will only see the bed of the stream and the waterfall, where the rock is smooth and the water has left its mark.
It's nonetheless beautiful, even if there is no water! It can be reached in five minutes from the car park.
The long beach of Skala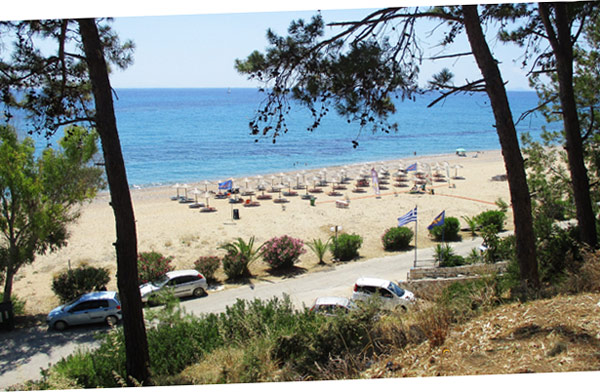 3 – At the entrance of the village of Skala there are the ruins of an archaic temple and a very long, well-kept beach welcomes the tourist.
Some areas are free and some are private, but there is room for everyone on this beach of Kefalonia (Greece).
There is a beautiful pine forest behind the beach and in the town square, bars and restaurants.
DISCOVER HERE all the activities of this fantastic island
The Roman villa with its mosaics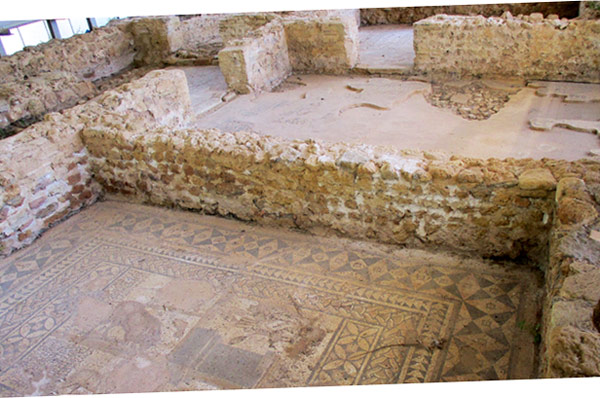 4 – On the edge of the village of Skala are the remains of a Roman villa built in the 3rd century by a wealthy Roman.
The floor is covered with well-preserved mosaics depicting wild animals.
This ancient archaeological site is small but of great charm.
Katelios Beach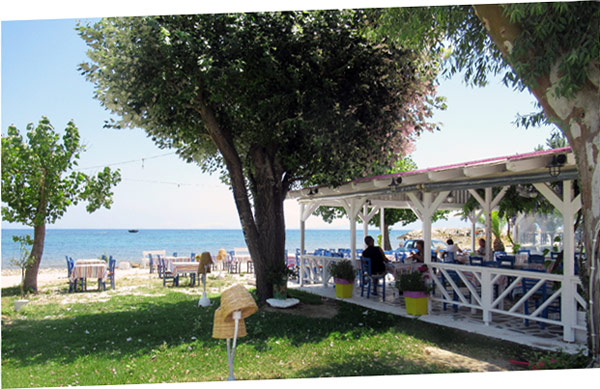 5 – Katelios Beach is an ideal beach for children.
Here the water is shallow for a long stretch, there are no hazards and the beach is sandy.
The sea varies from deep blue to emerald green. Restaurants and bars complete the lovely setting.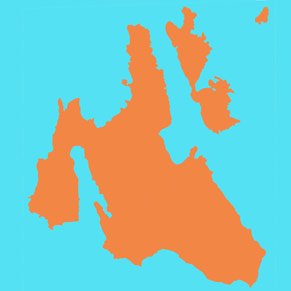 Cefalonia EN
Book your hotel in Kefalonia
For your holidays in Kefalonia we recommend you stay in Sami. Place located in a central position, ideal for touring the island and enjoying your vacation.
Sami is close to Antisamos beach, and in the evening a long row of beachfront trattorias await you.
Very convenient to reach Ithaca. (We visited Ithaca by renting a scooter already from Sami for a day, finding this perfect solution).
Contact us for more information.

ITINERARIES IN KEFALONIA:
The Island + PDF
Interesting places
North of the island
Around Sami
Homeland of Ulysses
Capital of the island
Katelios Beach
A walk on foot
Follow the itinerary