Restaurants: Where to eat
We will recommend you the cheapest restaurants serving Finnish dishes and the coffee shops which open early in the morning.
Where to eat in Rovaniemi? Finns accompany their meals with beer or milk. They consume a lot of meat (with a bit of 'luck you'll also find the bear steak). Try the delicious "lohikeitto" salmon soup. Their mashed potatoes are delicious (they are cooked with cream).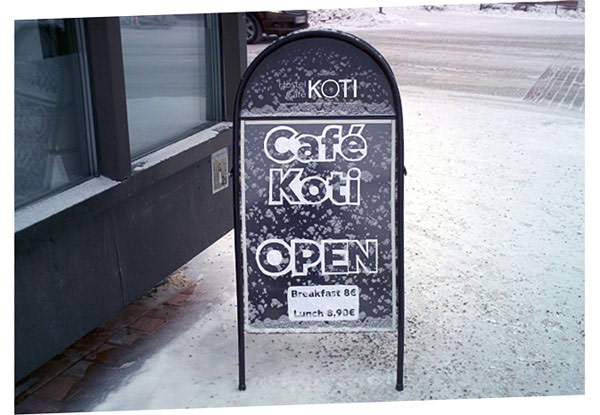 Breakfast
All bars open very late in the morning, especially on Sundays.
At the entrance of the city there is a "McDonald's" open 24 hours a day. In the city center the "Koti" that opens at 7.30 serves Finnish breakfast at a good price.
In front of the village of Santa Claus (attached to the Shell petrol station) there is a "Helmi Simpuka" service station open 24 hours a day.
Lunch
From Monday to Friday the "Mariza" offers the traditional Finnish buffet lunch for about 10 euros (opening hours only from 10.00am to 2.00pm, closed on Saturdays and Sundays).
The nearby "Koti" with its salad buffet and soup of the day for for less than 10 euros.
The "Helmi Simpuka" offers for lunch an à la carte menu (excellent grilled salmon) and a buffet for a few euros.
Dinner
IIn the evening, restaurants close generally early so do not delay too much for dinner. In Rovaniemi you will find ethnic dishes from around the world. Plan B, have dinner at home in the warmth.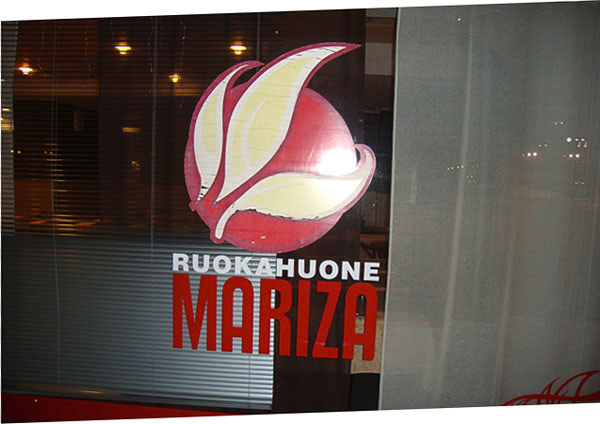 Itineraries in the surroundings:
Other itineraries in Europe: