What you can't miss in Valletta in Malta
What to see and do: Malta city: Here's what you can't absolutely miss in Valletta in Malta
Valletta City Gate and Renzo Piano's work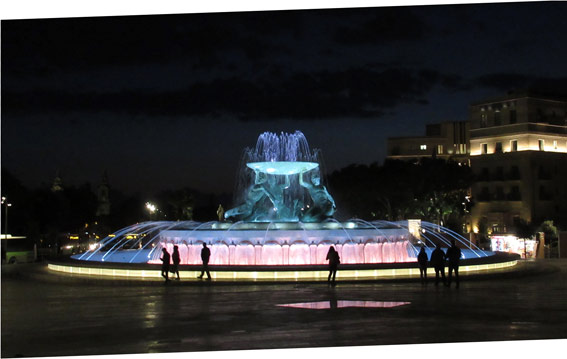 Once you get to the central bus station, right at the entrance of the City Gate, the large square (opening in front of you) exhibits (in all its beauty) the impressive "Triton Fountain". Beautiful in daylight, even more at night, since it's cleverly lit.
The monumental entrance to the city has been created by the world-famous Genoese architect Renzo Piano in contemporary style. Also the alleys and gardens below are part of his project.
What else to see and do in one day in Valletta?
Upper Barrakka Gardens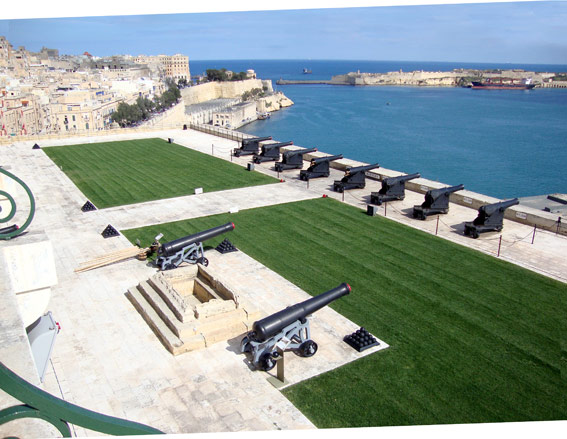 If you need a short rest, they are a small paradise, with their well-kept gardens, their fountain and (plenty of) benches.
There's a kiosk selling soft drinks and ice-creams.
If you move towards the terrace overlooking the sea, still in Valletta (Malta), you can enjoy the daily gun salute ceremonial at midday and at 4:00 p.m. on the "Saluting Battery" (the terrace below).
National Museum of Archeology
Here you will find the story of Malta from Prehistory to the Phoenicians. It's rich with archeological finds dating back to the Neolithic, pottery, jewellery, coins, statues of all dimensions and beautifully modelled figurines, among which the most precious is by far "The Sleeping Lady", a 12-centimetre artifact of a recumbent woman. The museum is really worth a visit.
DISCOVER HERE all the activities of this particular island
St John's Co-Cathedral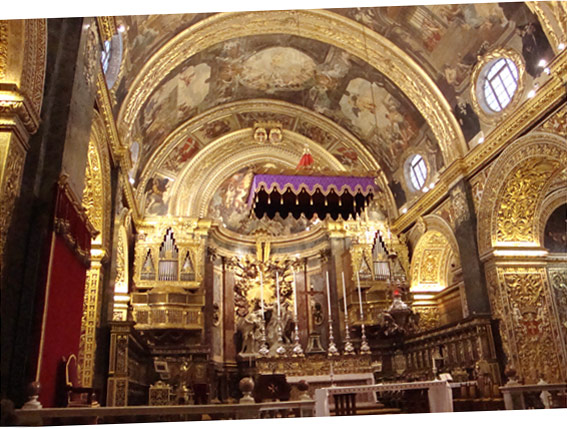 In the very heart of the capital, it appears to the viewer with a simple facade but it holds its unique treasures in the stunning, extremely ornate interior, which is reputed to be one of the finest examples of high Baroque architecture in Europe.
The huge central nave, the two side naves and the Maltese limestone walls, richly decorated and extensively inlaid, are painted in gold.
A barrel ceiling is a masterpiece of frescoes and the floor is covered with marble tombstones belonging to the famous Knights of Malta.
The oratory holds two real gems: The Beheading of Saint John the Baptist and Saint Jerome Writing, both by Caravaggio.
Chinese Garden of Serenity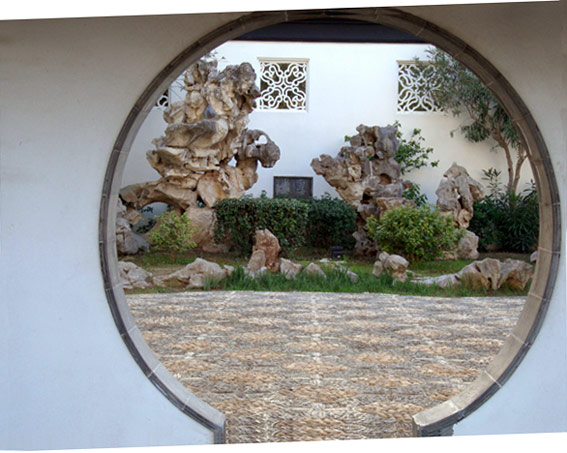 The Chinese Garden of Serenity is in Santa Luċija.
Rocks, water and vegetation make up this little Chinese world. The extremely well kept and orderly gardens interspersed with statues representing moments of daily life in China, together with the pond and the small waterfall, convey peace and serenity.
For a while, you feel like being on the other side of the planet – ideal for taking a break from chaotic Malta.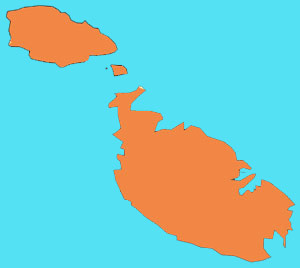 Malta EN
Cozy budget inn in great location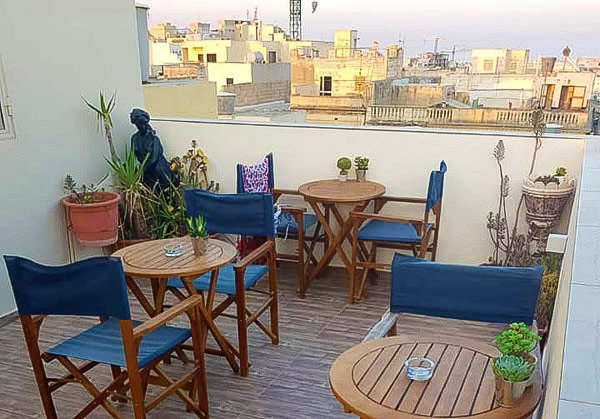 NAUTILUS BOUTIQUE TOWNHOUSE – Sliema, Malta
This inn decorated in a nautical style, in a perfectly renovated traditional building, offers:
Low price
Fantastic panoramic terrace
Very clean and welcoming
Quiet location
10 minutes from the ferry and buses

ITINERARIES IN MALTA:
The island of Malta + PDF
Must knows
Valletta in Malta
Gozo attractions
The Blue Grotto
At Marsaxlokk
Historical walls
Valletta surroundings
Parks in Malta