Gorgeous pictures at Timanfaya National Park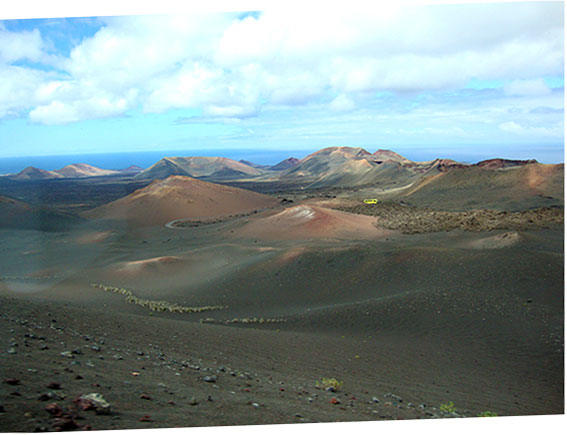 The Timanfaya National Park in Lanzarote (mountains of fire) is reached by car, offers breathtaking lunar landscapes with its colourful volcanic rocks and cones.
The visit can be done exclusively by coach, which stops in the most interesting and suggestive spots of the park.
At the end of the visit (near the restaurant) this large grill that uses the volcanic heat from the subsoil to cook chicken and fish.
On the outside, two demonstrations of the heat that is released underground, causing dry branches to ignite causing a geyser.
DISCOVER HERE Timanfaya & Volcano Experience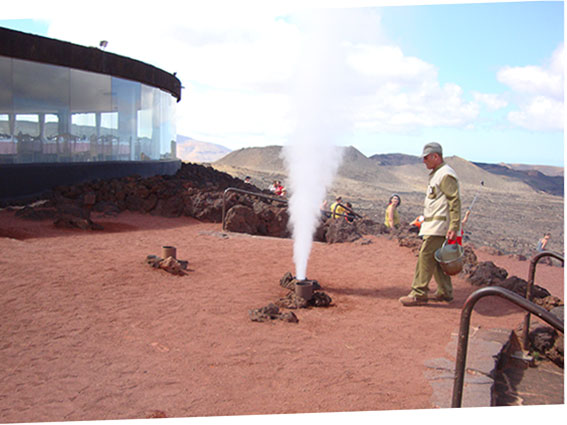 Adventure on a camel ride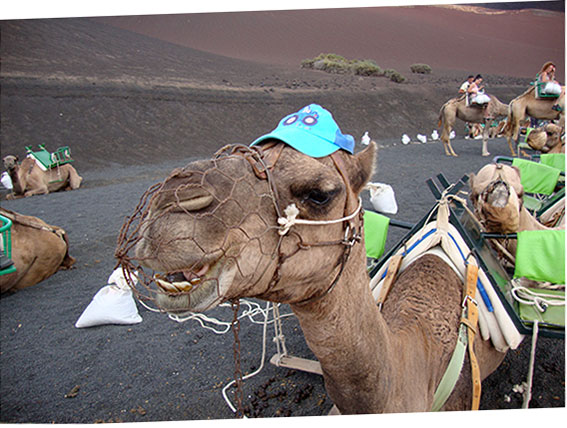 Camel Ride is an attraction not to be missed.
A few kilometers from the visit to the crater, on the road, is the camel gathering, the starting point of the trip.
The tour lasts 20 minutes, short but intense, immersed in the dunes and in a desert landscape out of the world.
These splendid, docile and cute animals leave an indelible memory.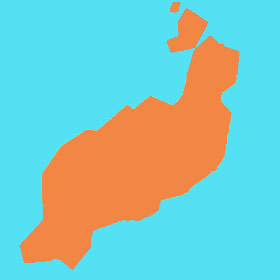 LANZAROTE
Relaxing holiday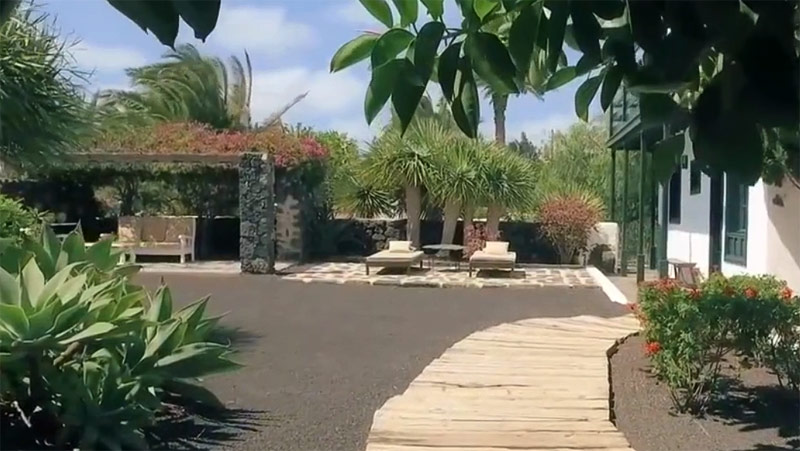 Hotel CASERIO DE MOZAGA – Malva, 8, 35562 San Bartolomé, Lanzarote
Caserío de Mozaga is a traditional Canarian country house, located in an estate of about 10,000 square meters. If luxury means escaping the hustle and bustle of everyday life and enjoying relaxation and nature, this is the right place.
It is a hotel that offers its guests a complete service in a privileged environment in the heart of Lanzarote, within the limits of the La Geria wine region.
Why we recommend it:
Ideal for visiting the island by car
Quiet location, for relaxing holidays
Equipped with an excellent restaurant
Rooms tastefully furnished
Beautiful garden available
Fantastic for a romantic stay

ITINERARIES IN LANZAROTE:
Sunshine in Lanzarote +PDF
Map of Lanzarote
Beautiful beaches
The suggestive cliffs
Mountains of fire
A must visit in Lanzarote
Visit with children
Cactus Garden
The volcanic caves