Interesting places to visit in Lanzarote
The suggestive cliffs of Los Hervideros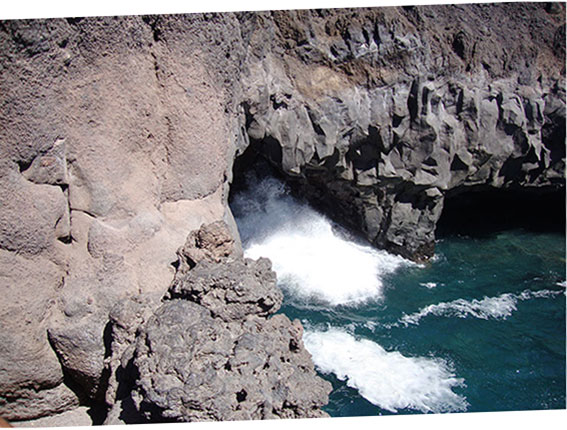 Located at the north of Playa Blanca, Los Hervideros (boiling pots) were created by lava from the volcanic eruption of 1730. You can watch the waves crashing powerfully against the rocky cliffs and in the caves below. The terraces built on the stone walls give the opportunity to admire this unique natural phenomena.
El Lago Verde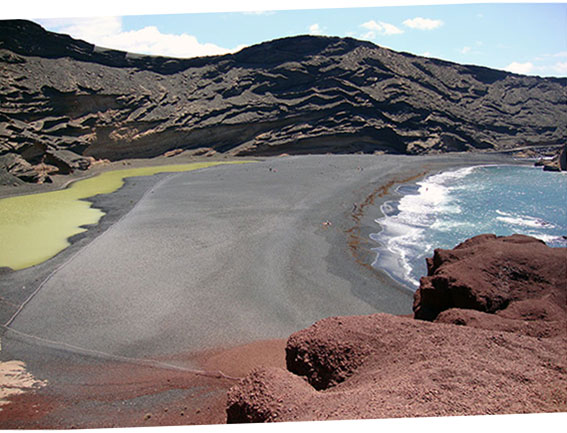 El Lago Verde is located not far from Los Hervideros. You need to get to the tranquil village of El Golfo with its many restaurants along the ocean. At the foot of the crater wall lies el Lago Verde, a half moon shaped green lagoon filled with volcanic minerals and micro-organisms which give the striking green color to the lake.
The black volcanic pebbles and the red sand of the beach create a truly unique sight.
Salinas de Janubio, extraordinary at sunset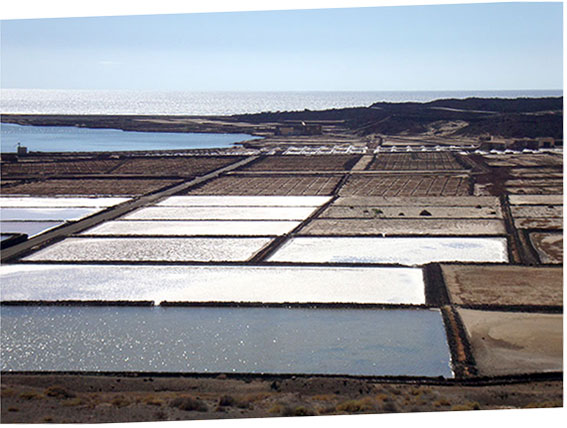 Formed by pools of water, the Salinas de Janubio can be observed from the road which runs along them, as for hygienic reasons it is not permitted to visit them. The best time to admire theextraordinary colors of the salt flats is at sunset, when the light accentuates the contrast of the deep blue ocean.
You can purchase some of the salt produced at the shop located near the Salinas.
---
Itineraries in the surroundings:
Other itineraries in Europe: