The landscape and the famous Loch Ness lake
2hrs 40 mins.
Pastures, lush green meadows, enchanting landscapes in Scotland (no castles to be visited) will welcome you on the Fort Augustus-Balquhidder leg of your journey
Fort Augustus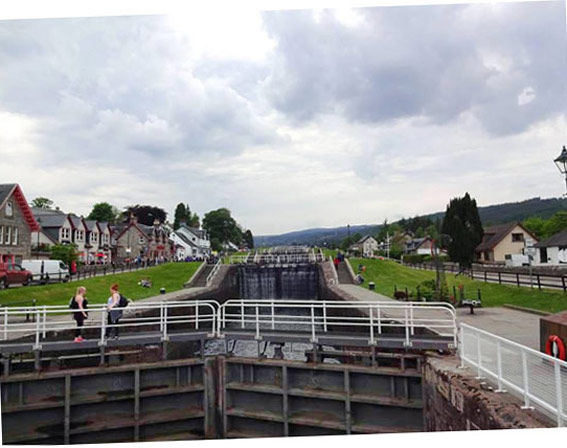 1 – On its southern tip, lies the village of Fort Augustus, which does not look that interesting, but it's the starting point for a boat cruise on the "loch".
We came across a couple of restaurants by the locks.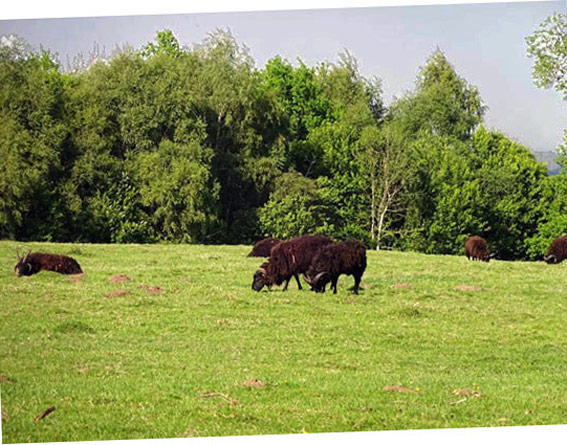 On your journey to Balquhidder, while driving across the Scottish countryside, you will enjoy enchanting landscapes, with small and big spots of natural interest.
Balquhidder
2 – This Scottish village is the grave of the legendary bandit Rob Roy, who died in 1734.
The now ruined church, instead, dates back to 1631.
The area is rather interesting, mainly because of the several hiking trails you can take advantage of.
DISCOVER THE WHOLE TRIP:
Scotland Travel Guide + PDF
Stirling Castle
Cathedral St. Andrew
Scottish castles
Not to be missed
Enchanting views
Medieval fortress
To Edinburgh
What you need to know
Who was Rob Roy?
Rob Roy MacGregor (1671-1734) was a popular Scottish hero, known for being a skilled fighter and a shrewd businessman. He was also a member of the MacGregor clan and earned the nickname "Rob Roy" for his prowess in warfare.
Rob Roy became a symbol of resistance against English oppression and was often associated with the Jacobite movement, which sought to restore the Stuart dynasty to the English throne.
In addition to his fame as a fighter, Rob Roy was also a successful businessman and ran a livestock rental company in the Scottish Highlands.
Rob Roy's life has been romanticized in numerous literary works, including Walter Scott's eponymous novel, which helped to further popularize the character.