Locronan and surroundings
Today, we are going to visit some attractions around
Locronan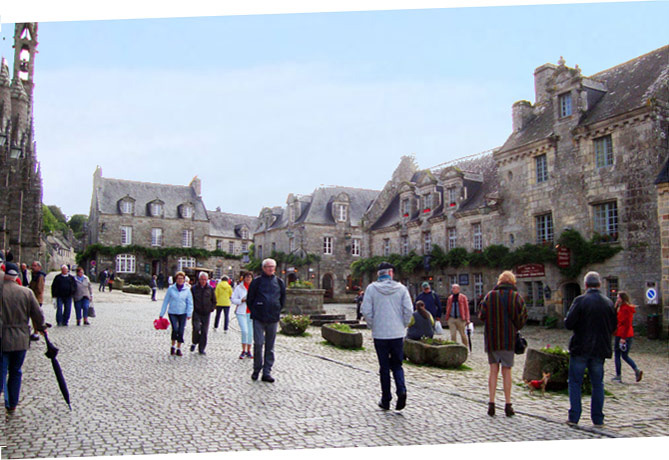 Locronan ranks among the most beautiful villages in Brittany and France.
The area is pedestrianized and busy with tourists throughout the year.
There's all kind of shops, cafés and bakeries where to taste bread in its most different shapes.
You can make a visit to the Church of Saint-Ronan, the hermit saint who converted Brittany to Christianity.
Enchanting and one- of-a-kind, this village stands out for its pecularity: around the large square, houses and churches are made of granite and lamp posts do not exist.
SEE HERE all the activities in Brittany
"Chapelle Sainte-Marie-du- Ménez-Hom"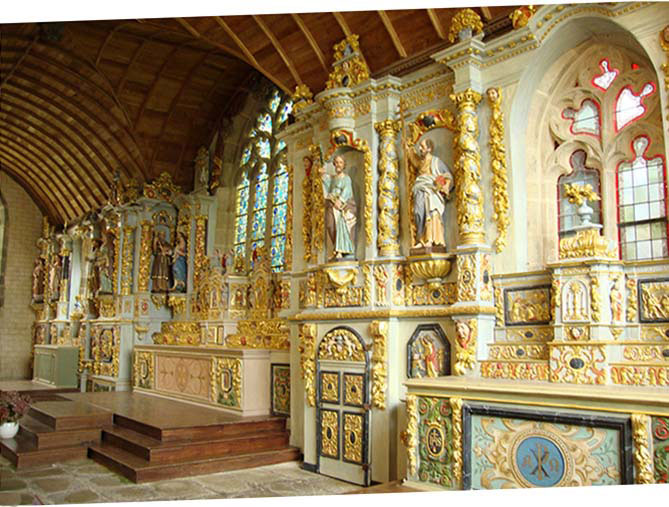 This chapel in the municipality of Plomodiern is a true gemstone; built in 1570 at the foot of Mount Menez-Hom and a historic monument since 1916, it used to be a pilgrimage destination and it is still visited by a great number of tourists.
The interior, entirely gilded, fascinates the visitor with its beauty and the variety of its architectural styles.
A rare and unique opportunity. Open daily from April 1st to October 31st, from 9:30 am to 6:30 pm.
Ménez-Hom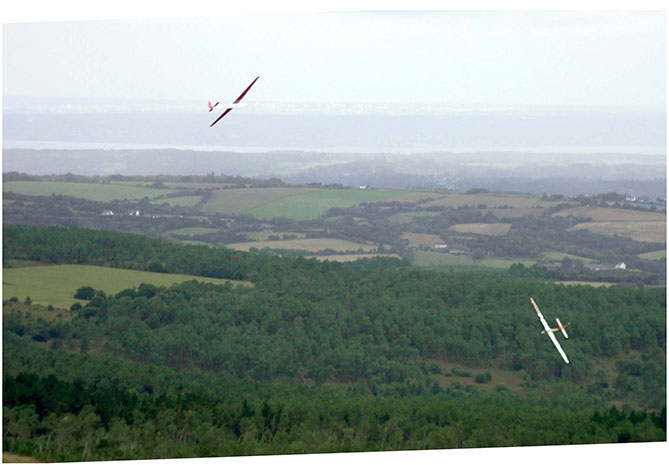 Mount Ménez-Hom, 330 m. a.s.l., is one of the highest points in Brittany, towering over the bay of Douarnenez and the entire region.
Many hiking trails reach the top, a take-off point for paragliders, where the view spans 360 degrees.
Pentrez beach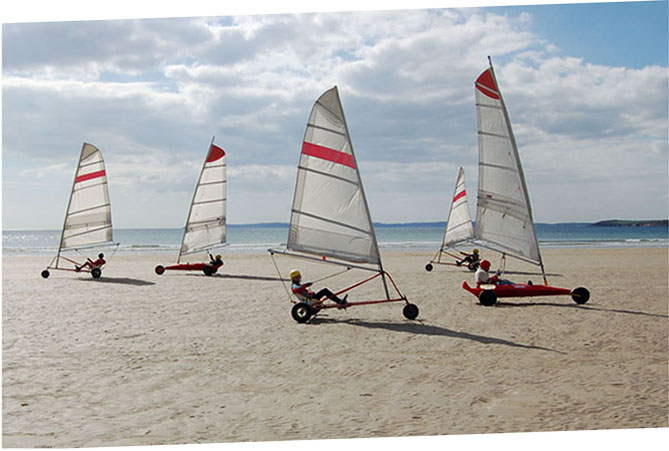 Sand yachting is practised here. You board a three-wheeled chart equipped with a sail which, propelled by a robust wind, can speed up to 70 km/h.
A well- organized structure on the spot provides all the explanations and the gear to practise this fun sport.
You can also try other sports activities, such as kayaking.
Douarnenez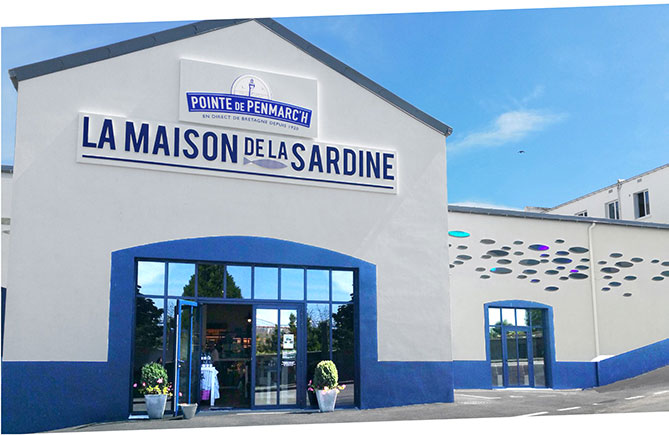 Facing the sea, this little town fascinates the visitor with its narrow streets, its small shops and its splendid, multicoloured fishermen houses on the quayside, with their tall facades.
Besides tourism, Douarnenez owes much to sardine fishing.
A nice walk takes you to the natural area of "Les Plomar'ch", on the cliffs above the sea; the bay and the nearby beaches are wonderful.
DISCOVER BRITTANY:
Trip to Brittany + PDF
Seaside resorts
An historical center
Breton archaeological sites
Small town of artists
Pedestrian village
Panoramic viewpoint
An enchanting place
Our programme