The fantastic Ligurian coast
Online travel guide
This tourist guide will allow you to fully appreciate beautiful Ligurian Riviera from Rapallo to Nervi.
A week along the Ligurian coast on foot and with public means of transport.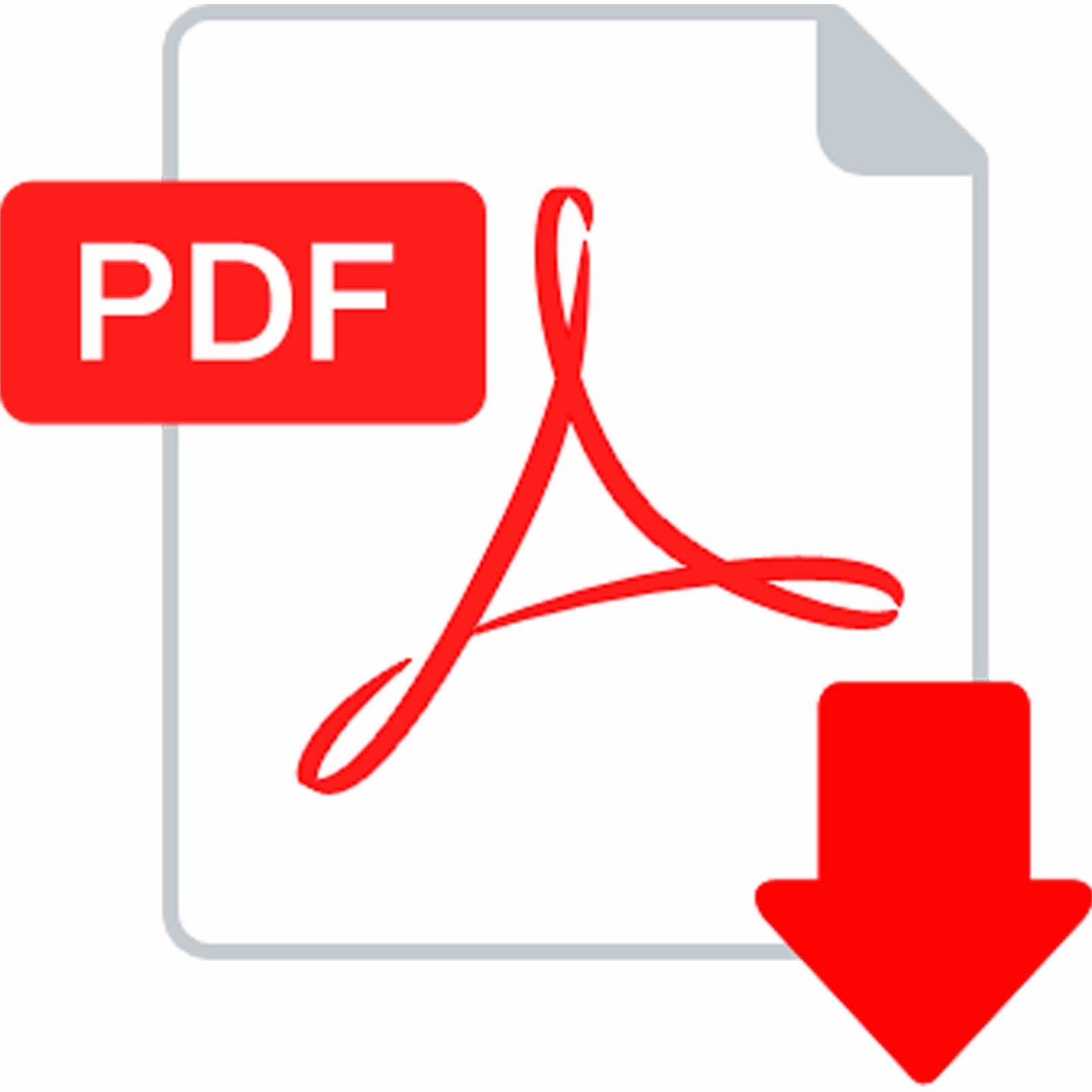 Guide-of-Rapallo
Download our free PDF guide:
Get additional travel tips
Consult maps and itineraries offline
Print the guide on paper and bring it along with you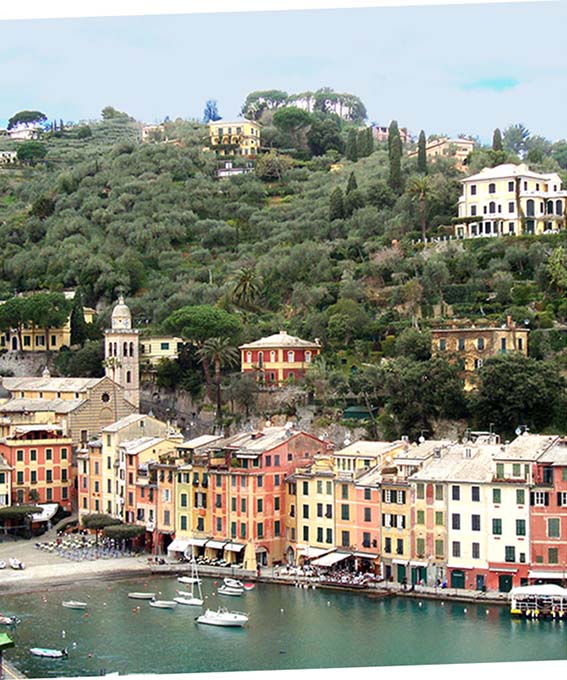 This area, washed by the Mediterranean Coast, enjoys a warm but pleasantly dry climate during the summer.
When in Rapallo we won't be visiting just the city centre; we'll then reach Santa Margherita's seafront on foot, with its churches and its shops.
We'll move on to Portofino, down to the poshy "piazzetta" and the colorful bunch of houses all around, then up to Castello Brown.
Picturesque Camogli will welcome us with its multicolored houses facing the sea and tiny San Fruttuoso with its Abbey.
In Recco, we'll give us a treat with the mythical focaccia, while in Nervi we'll enjoy the promenade along the cliffs.
This is the map of the Ligurian coast that we are going to visit:
"Liguria Italy Map"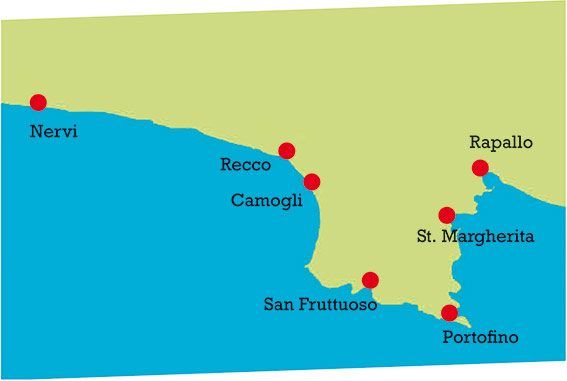 Itineraries in the surroundings:
Other itineraries in Europe: