Places to visit
Places to visit near Rovaniemi – The hiking area of Vaattunkiköngäs consists of a dense network of well-marked trails, reduced in the winter months.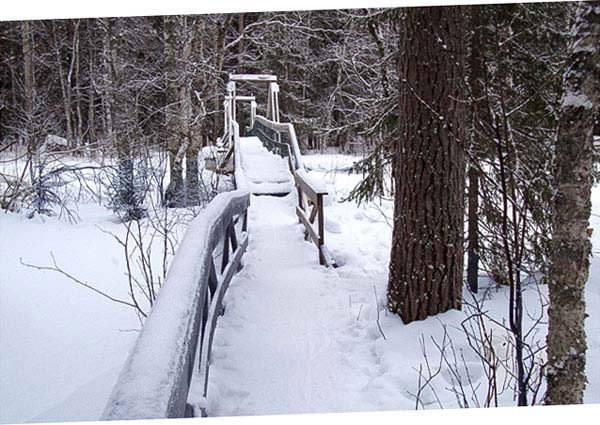 Located about 20 km from Rovaniemi towards Vikajarvi, this area is ideal for summer activities.
With its wooden bridges that cross rivers and streams in the lush forest.
In the winter, the landscape is breathtaking, it seems to live in a fairytale, surrounded by snow-capped vegetation.
It is possible to eat in the wooden huts on the route.
How to get there
From Rovaniemi continue for about 20 km towards Vikajarvi.
Take the detour to the right that leads to the Vaattunkikongas car park after about two kilometers.
Taking a map (available at the tourist office) is recommended.
Itineraries in the surroundings:
Other itineraries in Europe: