Ligurian dishes
The typical Ligurian dishes are a good example of the increasingly renowned "Mediterranean diet". This is mainly due to the ingredients that become part of the recipes. Very simple products, obtained mainly from the cultivation of the earth.
The "preboggiòn" is a mixture of wild herbs that are boiled and then used as a main component of soups, pies, omelettes and more.
Pesto is a bit 'the flag of Ligurian gastronomy. A sauce of salt, garlic, basil, pine nuts, grated cheese and oil. All this was once "pounded" in the typical marble mortar.
As for the other typical Ligurian dishes, also for the pesto there are different versions, with variations in the ingredients. For example, the parmesan cheese can be replaced by the Sardinian one, the pine nuts from the walnuts.
Pesto is used to season the various types of pasta, especially the trofie, a very particular type of pasta.
The fish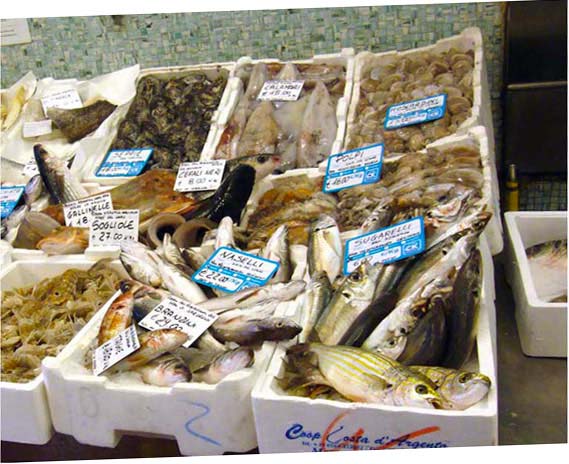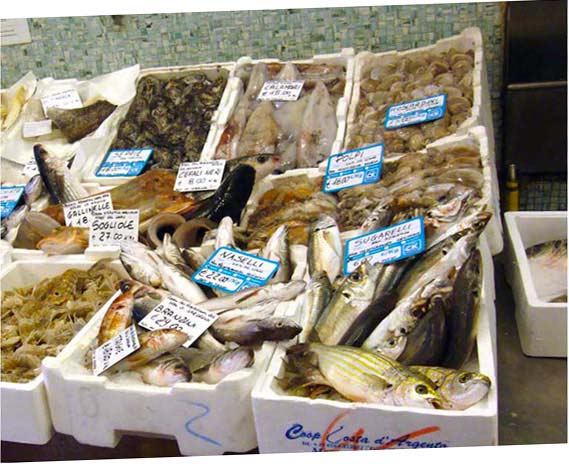 Liguria is an arch of land lying on the sea and the fish (as always) is another component of its cuisine. Of course, depending on the type of fish, there are different recipes.
Some types of fish, for example anchovies, are salted. In this way they are preserved for a long time.
Those who wish can take home an "arbanella" of salted anchovies and taste them at home months later.
The boiled vegetables
The boiled vegetables are the queens in the composition of savoury pies, another typical "poor" dish (especially of fats) of Liguria. Most known and appreciated of these cakes is the Torta Pasqualina.
The Genoese focaccia, with or without onion, is the excellent flour product.
The focaccia
Also the focaccia with the cheese, the Focaccia di Recco, has its important place. Two thin sheets contain a typical fresh cheese that melts slowly during cooking. To be enjoyed warm.
Farinata is a winter dish. It is composed of chickpea flour, water and salt mixed, arranged in a thin layer in the characteristic large round pans, where it is cooked with the addition of olive oil.
Meat
Liguria is not only sea, but also mountain. The wooded areas of the interior of Liguria, have been above all in the past a game reserve. Ligurian rabbit cooked with thyme, bay leaf, rosemary, olive oil and taggiasche olives is a recipe left behind by that era.
Of course, the ingredient that is never lacking in Ligurian cuisine is olive oil, better if extra virgin.
To accompany the typical Ligurian dishes, especially those based on fish, we recommend the bianchetta and the Vermentino. Excellent local wine is the "Vermentino della Cappelletta" produced in Portofino.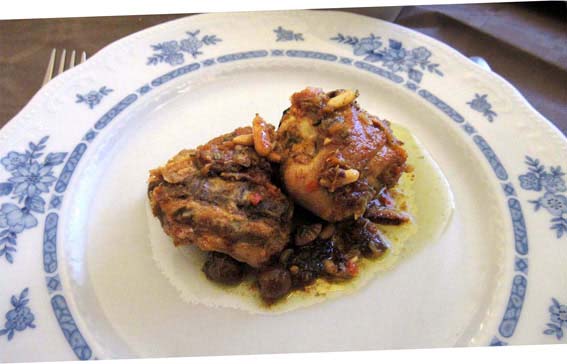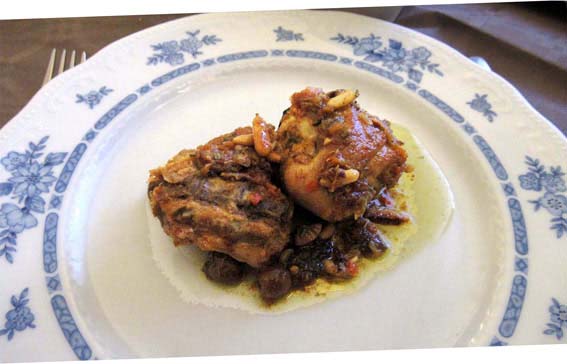 Itineraries in the surroundings:
Other itineraries in Europe: